Thank You for signing up for our Webinar:
Helping Higher Ed Leaders Move Beyond Emergency Remote Learning
✉ Please check your email. We sent you all the info.
Here is What You'll Learn
Defining Emergency Remote Learning (ERL)
Brief Backstory of What Led to ERL
Diverse Perspectives Surrounding Online Learning
Benefits of Online Learning
Creating High-Quality Online Learning
Ways to Start Applying the Knowledge
Webinar replay will be available for all registered attendees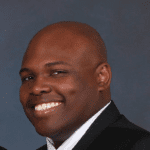 About Dr. Johnny Orr
Dr. Johnny Orr is an assistant director of distance learning at a Tier 1 research university in South Florida. His career has spanned a variety of roles within technology services and education, including positions such as network administrator, trainer, teacher, and more. After earning his Doctor of Education in Educational Leadership with a specialization in Educational Technology, Orr's positions in higher education and the various business entities helped him shape his thoughts on developing educational delivery methods.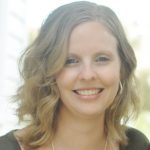 About Meghan Garfield
Meghan Garfield is the Director of Strategic Accounts for the Higher Education Division. She has spent many years overseeing course development at A Pass Educational Group. She has deep experience as an instructional designer and truly understands the needs of the higher education community.