EDUCATIONAL WEBINAR SERIES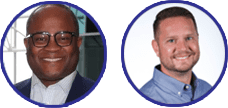 Equity in Education with Dr. Tyrone Blocker
Hosted by: Dan Souers
You're invited to register for our upcoming free webinar. We'll be speaking with Dr. Tyrone Blocker and discussing every aspect of equity in K12 education. You'll get a chance to ask questions.
*Webinar replay will be available for all registered attendees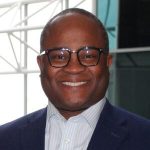 About Dr. Tyrone Blocker
Dr. Tyrone Blocker is the founder and CEO of Blocker Education, a forward-thinking and equity-focused company he formed in 2015 (Blocker Education Research, LLC). He has more than 20 years of experience as an educator and administrator in K-12 public education at the campus, district, and regional levels. In 2013, he received a doctorate from Texas A&M University's Department of Teaching, Learning, and Culture for his contributions to educational research that enables educators in school teams to operationalize equitable teaching and learning approaches. He provides equity-focused training and staff development for school leaders and educators, as well as technical assistance for school improvement.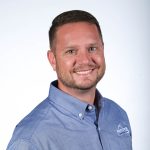 About Dan Souers
Dan Souers is the Director of Strategic Accounts for the Publisher / Provider Division. Dan's 20 years of experience working both at and with a multitude of leading educational content providers in product development roles has cultivated a keen understanding of the education industry. He is masterful at strategizing with new and existing clients on how to best meet the ever-changing demands of both the K-12 and Higher Education markets.