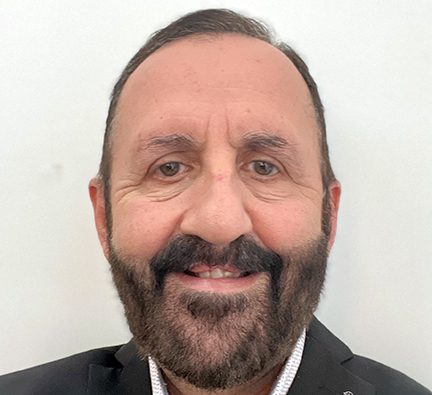 A Pass is proud and happy to announce our new Vice President of Content Development, Haris Papamichael.
Dr. Haris Papamichael has over 25 years of experience in the industry. He comes from Victory Productions where he worked as Executive Director of Product Development. At Victory, Haris oversaw operations, and development projects for Victory's Educational Solutions, including Technology, Production, and World Languages, by managing and supervising these projects through the various development stages.
He previously worked at Rosetta Stone where, as Senior Product Manager, he owned the assessment program that included the development of various online assessments in more than 30 languages. Working from concept development to product release, he built the assessment program from the ground up for all language-learning projects. At Scholastic, as the Executive Producer, Haris was involved in the development of literacy products such as READ 180, Scholastic Reading Inventory, and Scholastic Phonics Inventory. Haris also led the development of research-based literacy educational software for ten years. Haris developed assessment and instructional products such as Scholastic Math Inventory, an assessment program for grades K-12 that monitors growth through Algebra II; Math 180, a math intervention program designed to address the needs of struggling students in grades 5+; FASSTT Math, a math fact fluency program used by over one million students; and the very successful Sushi Monster, Scholastic's mobile game that helps kids practice basic math facts, and which boasts nearly 5 million downloads.
Haris has been a Lecturer of Mechanical Engineering at Tufts University where he also earned his PhD and an MSME in Mechanical Engineering.