Innovative writing in Social Studies courses is more practical than ever thanks to technology and the globalized world. Beyond electronic encyclopedias on 1990s CD-ROMs and even the vast reach of the information superhighway of the Internet, there are resources available to every discipline within the field. The key to good content is to start local.
1. Subject matter experts are ready and eager to contribute!
The knowledge gained from a degree in Ancient Greek History is a valuable asset for a World History curriculum writer, but imagine the insights to be gained from a site expert at the Acropolis in Athens, Greece! Be they an archaeologist or a curator, these indispensable professionals are only a video chat, phone call, or email away. All we have to do is ask!
2. Another source of historical writing is experiential in nature.
Just last year, I had an idea about enhancing my exploration of historic Jamestown, Virginia. Written explanations of the 1607 landing site were descriptive, but they paled in comparison to an incorporation of photos of the actual soil and triangular walls of the old fort. More often than not, we forget that curriculum enhancement is as much a task for the writer as the instructor. When discussing the impact of the brass cannon, a caption or photo can't approach the effectiveness of a video reenactment of British cannon fire at Yorktown.
3. In addition to photo and video, there are other ways to enhance curriculum without ever requiring teachers or students to leave the classroom.
In a curriculum module about the space race of the 1950s and 1960s, teaching and learning can come to life at publicly available resources such as NASA's virtual tour of the moon.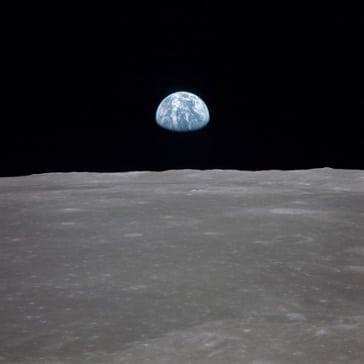 4. Instead of searching through disjointed sources and navigating dozens of websites, K-12 standards for all of the states can be located here.
When alignment with Common Core standards is a component of curriculum writing, there is no better resource for checking alignment than the Core Standards especially as the 42 Common Core states' standards are edited and revised over time. Conveniently located state standards for Social Studies are difficult to find because each state has its own system of menus, links,and files to download.
5. When U.S. History curriculum writers are looking for source material and reference checking, there is no better resource than the Gilder Lehrman Institute of American History.
The Gilder Lehrman Collection is one of the most comprehensive sources of primary sources for American History. The ability to incorporate these primary sources helps curriculum writers to meet state standards for the analysis of primary sources.
6. World History curriculum writers often struggle to find centrally located resources that include primary sources.
One of the rare sources that includes subject matter experts in World History, as well as primary sources like the English Bill of Rights of 1689, is the World History for Us All project.
These units are separated by time period and do a superior job of covering lesser-known areas such as Africa and the Asian subcontinent. Along with any world history resource, we need great maps! A helpful complement of historical, political, and geographical maps is available from the University of Texas.
7. Every Social Studies curriculum writer should have one thing in common—membership in the National Council for Social Studies.
The NCSS is the source of too many resources to list here, but the two most important are the National Curriculum Standards for Social Studies and the The College, Career, and Civic Life (C3) Framework for Social Studies State Standards. These collaborative efforts by hundreds of prominent writers and practitioners were designed to update and enhance state and local curricula.
8. Economics is often paired with civics and government curriculum, but there are superb resources out there for economics-specific curriculum.
The Council for Economic Education has a wide selection of curricular materials and supplemental evaluation activities. As K-12 schools, both public and private, expand their financial literacy requirements, the CEE has created a section of its site dedicated solely to the National Standards for Financial Literacy .
9. Curriculum writers in Social Studies often struggle to find images and multimedia that can be reproduced for educational purposes.
One source where both U.S. and World History writers can find a catalogue of free-use images and graphics is the Smithsonian Resources for Educators.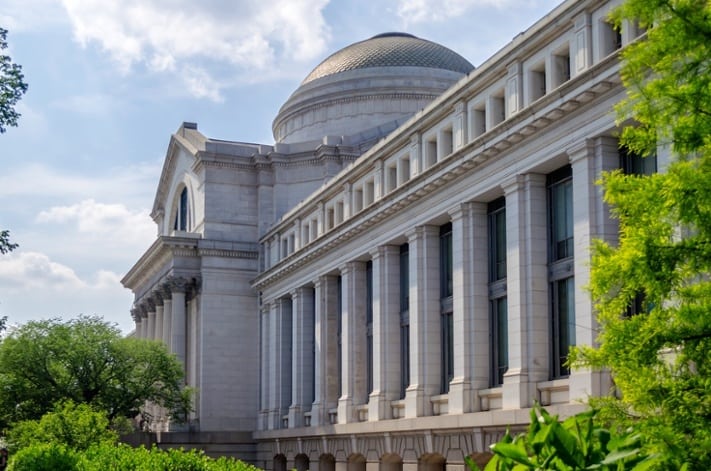 10. For the experiential learning component of a Social Studies curriculum, one of the best sources for writers to consult is Brown University's Choices Program.
This collection of Social Studies curriculum resources focuses on simulation, role playing, and other experiential components that allow for innovation outside of strictly traditional outlines, vocabulary, and lectures.