How a Good Presentation Keeps Learners Focused
If you've had experience with education content development, you've probably been frustrated by how long it can take to find images that fit the topic and interest the audience. Maybe you were told that it was time well spent, as having the right look and feel for your PowerPoint or eLearning asset is essential for holding learners' interest and increasing comprehension. But wouldn't it be great to have a resource that could shortcut all that research?
You need dynamic, focused, diverse graphic design assets that are recent and fresh. Where do you find those?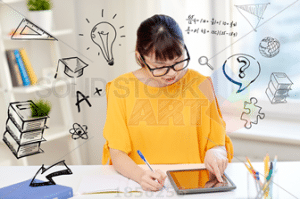 Up-to-Date Images
One problem with doing your own research is wading through images and illustrations that are out of date, poor quality, or justunimpressive. Learners may not be expert artists, but they do know quality when they see it. They are also very alert to out-of-date images. Content creators may remember when some feature they love was the newest thing in computer graphics, but users may have moved on. If you don't keep up, you risk leaving users giggling about the graphics instead of learning from them. [https://library.elearningbrothers.com/stockImages/details/1856256] [stock assets library example]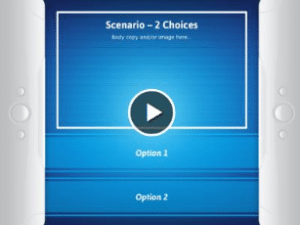 Clear Presentation Slides
How long is a good presentation? Long enough to teach the subject matter. A common refrain amongst designers is that good PowerPoint decks should not have too many slides. Yet no one wants to squint at tiny words crammed onto a slide. Keep the type legible, and add a catchy image or descriptive illustration. Organize the learning, and save time by using a template for the information. [https://library.elearningbrothers.com/product/9190400-Media-Player-Brancher-PowerPoint-Scenario] [ppt template library example]
Well-Chosen People

People learn better when they can relate to their teachers. It is empowering to see oneself reflected in content. That's why it is important for the people shown in educational materials to be representative of the world and of the learning population. It can take work to make sure the people in photographs are as diverse as their audience. An asset library makes that easy. It has many pictures showing a wide range of people demonstrating a variety of poses, clothing, situations, and expressions. https://library.elearningbrothers.com/product/184284-Leah [cut out people library example]

Direct Icons
Good eLearning assets are direct. Every word and image is focused on the goal. Nowhere is this more apparent than in the use of expressive icons: they concentrate learners' attention and bring to mind related knowledge.
To achieve this, designers need more than just whatever was on the top of the clipart package that came with the presentation software. https://library.elearningbrothers.com/product/9428922-Idea-Sharing [icon library example]
PowerPoint Graphics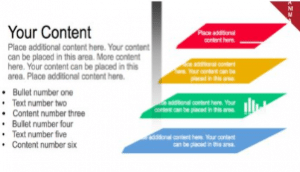 PowerPoint is still one of the most common ways to display information, in the classroom or online. Designers should be spending most of their time on getting the content right, not on finding graphics. Utilizing a PowerPoint graphic library will give you access to thousands of graphics, from maps to backgrounds to infographics. They are customizable, and can be animated.
https://library.elearningbrothers.com/product/9185185-Map-Graphics-Graphic-for-PowerPoint-Presentation-Templates [PPT graphic library example]
So stop trying to reinvent the wheel for your educational materials. A Pass has a new partnership with eLearning Brothers where all of these things are available, from high-quality images that will improve any presentation to excellent eLearning templates to make your life easier. The asset libraries can support any educational level, from early learning to continuing education.
Who is A Pass?
A Pass Educational Group, LLC is an organization dedicated to the development of quality educational resources. We partner with publishers, K-12 schools, higher ed institutions, corporations, and other educational stakeholders to create custom quality content. Have questions?
Request Information