It's 4:38 on Friday afternoon and you have just been informed that the Subject Matter Expert (SME) for your next project is leaving the organization. The project kicks off in two weeks and there is no one else who can step in for the SME. You need to bring someone onboard quickly. How will you find that person?
When you don't have an in-house SME or the SME is unavailable, finding a qualified SME outside of the organization becomes an urgent priority. Conducting a candidate search requires time and effort. Using online resources can help speed up and simplify the search process.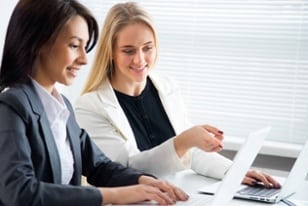 Here are five great places to find an SME:
Professional associations
Posting an employment listing at a professional association's career or employment link is an excellent way to target potential SMEs. A well-written listing narrows the overall candidate pool, reducing the time needed to screen qualified candidates. While some organizations charge for posting an employment listing, the benefits of narrowing the candidate pool may outweigh the cost of the listing.
To find professional organizations, try searching the extensive list of professional associations available through the Directory of Associations. The search feature allows for searching by name, type, category, or location. Alternatively, search association listings alphabetically at Wikipedia.
While there are advantages to posting an employment listing on massive job search engines such as Indeed.com or Careerbuilder.com, niche job boards may be a better option. Niche job boards, while less well known than sites like Monster.com, are valuable for reaching potential candidates with specialized knowledge or career interests. Many niche job boards offer free employment listings.
Proven.com recently posted an article listing 106 niche job boards. They also published a complimentary ebook that includes job boards not available in the article. The list is organized into categories, such as Technology and Legal.
Adding a social media component, particularly LinkedIn, to traditional search strategies extends the reach of the candidate search. LinkedIn offers companies the option to pay for an employment ad. These ads appear on LinkedIn's job board and the homepage of potentially qualified candidates, helping ensure the ad reaches a large number of potential candidates.
Posting an opening on your organization's LinkedIn news feed costs nothing, but only reaches LinkedIn members who are already following your organization.
LinkedIn groups often allow job postings. Because activity levels vary from group to group, however, the reach of the posting may be limited. Find groups by selecting Groups from the drop-down list to the left of the search bar and search by keyword.
Blogs and industry publications
Search blogs and industry publications to locate potential SME candidates. A Google search of relevant keywords will often turn up a list of top blogs by industry. As another option, search for industry blogs using a resource such as Blog Rank. Once you have identified potential bloggers, reach out to them directly and let them know you are searching for an SME.
Industry publications may allow job ads. If so, this is another way to reach a targeted audience with expertise in the subject area.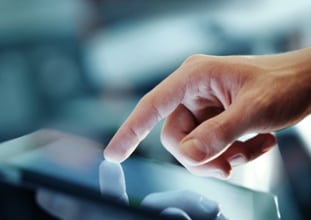 Full-time and adjunct college faculty members may be interested in SME opportunities. Start by searching for faculty in the department or program area relevant to your search. For full-time faculty, contact information is often provided by department or program area or in a separate faculty and staff directory.
If you are unable to locate contact information for adjunct faculty, reach out using the department's general phone number or email address.
The final place you should check for trusted and qualified SMEs is A Pass Educational Group. We offer a fast and reliable way to find qualified SME candidates. With a network of more than eleven hundred associates including writers, editors, subject matter experts, instructional designers, artists and production team members we can deliver content in virtually every field, from accounting to world zoology.
Learn more by calling 248-742-5124 or emailing [email protected].
 Other Related A Pass Angles
Integrating Assessment Into Instruction
The First Step in Creating Quality Educational Content: Having a Great Team
Elements of an Adaptive Learning System