A performance task, which provides students opportunities to put their knowledge into practice, can be a double-edged sword. While they give students the chance to show what they know and engage in higher-order thinking skills, performance tasks are more difficult to develop, demand more intensive grading, and often require time or resources beyond the classroom. Fortunately, with sensible planning, ELA course writers can easily overcome these stumbling blocks.
Here are three strategies for developing effective ELA performance tasks:
Start at the end
One essential question ELA writers should consider as they begin to design a course is "What do we want students to be able to do?" By answering this question first, writers can design curriculum that scaffolds student learning and teaches the skills necessary for students to perform to their best abilities. When writers have a clear plan for their performance tasks, they can choose appropriate learning opportunities that will immerse students in new knowledge and help them develop the skills necessary to perform the task. For example, if the exercise is to include proper citations in a research paper, the course writer can choose reading materials with citation examples, provide opportunities for students to practice citations, and offer supplemental resources to help struggling learners. By focusing on what students should be able to do—not what they should know—ELA course writers set students up to achieve deeper understanding and practical application.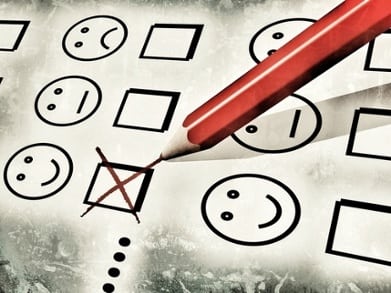 Provide a specific guide
Since performance tasks ask students to go beyond simple recall or recognition and apply higher-order thinking skills, they lead to a wide variety of final products. Clearly defined expectations must be provided for learners and teachers in order to facilitate fair and useful evaluation of students' work. For instance, an assignment that just says "Create a poster to show what you learned!" is too ambiguous to set a standard of achievement. If an ELA course writer does not pinpoint the ways to demonstrate proficiency, students may underperform due to lack of a learning goal and instructors will grapple with how to measure growth. ELA course writers must combat ambiguity with carefully defined expectations.
Rubrics are one very effective way to help guide performance and evaluate growth; they organize student goals and give concrete ways to prove mastery. Check out Cornell University Center for Teaching Excellence for a fantastic resource for creating and implementing rubrics.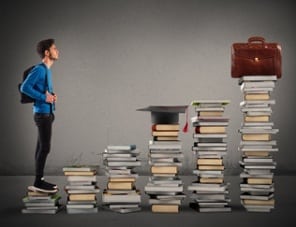 Think of the future
ELA curriculum writers should remember that English language skills transcend classroom boundaries and help students become successful in other courses, careers, and social situations. We need to be mindful of the present needs of today's students and possible future expectations they will face. What kinds of skills will they need to be successful in one, five, or ten years? Performance tasks are a great opportunity for students to practice "soft skills," or ways people work together with efficiency and cooperation. The ability to communicate, collaborate, adapt, and problem solve are just a few soft skills that can be easily incorporated into ELA performance tasks.
Along with soft skills, technology skills are undoubtedly essential for students to master. ELA course writers should include technology in the curriculum when feasible, but include it in ways that enhance student learning and not for superficial "flash." Course writers should ask themselves, "Does this tool add to students' command of ELA standards?" If not, the writer needs to find a new approach for technology inclusion.
These are just three performance-task strategies for ELA course writers. What else can writers do to develop high-quality performance tasks?