They say you get what you pay for. With educational content development, that's certainly true! But there are many ways to manage projects to keep your budget under control while creating a high-quality product that achieves your educational goals.
How Pricing Can Become a Problem
Many curriculum development companies have a one-size-fits-all approach to creating educational content. Others are eager to "up-sell" their products, and recommend the most expensive available options. This means you may encounter bids that
Offer an inappropriate process, product, or scope of work
Hide some costs within large budget lines with names like "content development"
Suggest very expensive budget-breaking multimedia options
How to Make Pricing Work for You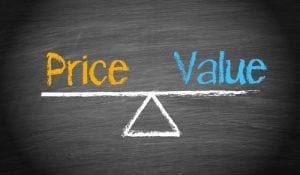 Instructional design is not a commodity, and instructional design companies should not be offering you a "fill-in-the-blanks" product or a pricing structure that doesn't fit your needs. In fact, top curriculum development companies like A Pass work closely with each client to prepare customized bids. This occurs after in-depth scoping meetings and a detailed review of available resources.
Pricing can, and should, be itemized and broken down so that it makes sense to you. A Pass, for example, even provides multiple options for breaking down the budget. You choose the approach that works for your business.
Before signing an agreement, you should feel absolutely comfortable that the product, process, schedule, budget, and personnel meet your needs.
Benefits of Outsourcing Content Development: Get the Free eBook
What to Look for In a Pricing Bid
A good pricing bid from a content development company should provide a full picture of costs, processes, and outcomes. Here's how it works at A Pass:
Cost:
Rates vary per project.
Project pricing is based on an in-depth analysis of the client's needs.
Pricing is transparent: costs are itemized and explained.
Costs are broken down based on the client's needs and preferences.
Project Personnel:
Team members are selected to ensure the highest quality staff for the project based on expertise and experience.
Personnel costs are based on the type of project, time on task for each role, and an appropriate and sustainable rate for an experts' knowledge and time.
Quality Assurance:
Each deliverable goes through multiple reviews by developmental editors, instructional designers, copy editors, content area directors, and the VP of Content Development before we submit to the client.
The ADDIE model, a time-tested process, is used to review all projects. This ensures that products target the intended audience for the best possible outcomes.
The Bottom Line on Pricing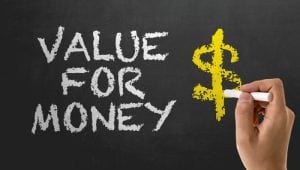 Curriculum development takes time, expertise, and knowledge. The final product should represent your organization, reflect your organization's philosophy, and reach your intended audience with the right tone, style, and content. Don't allow pricing to stand in the way of crafting the best possible educational tool in the way — and at the price — that's best for you.