A Pass Educational Group, LLC (A Pass) came from humble beginnings, but has since grown into a highly competitive educational content developer. The company includes teams of writers, editors, subject matter experts, graphic artists, instructional designers, curriculum developers, and production staff. We partner with publishers, K12 schools, higher education institutions, and other educational/ training stakeholders that are in need of high-quality content.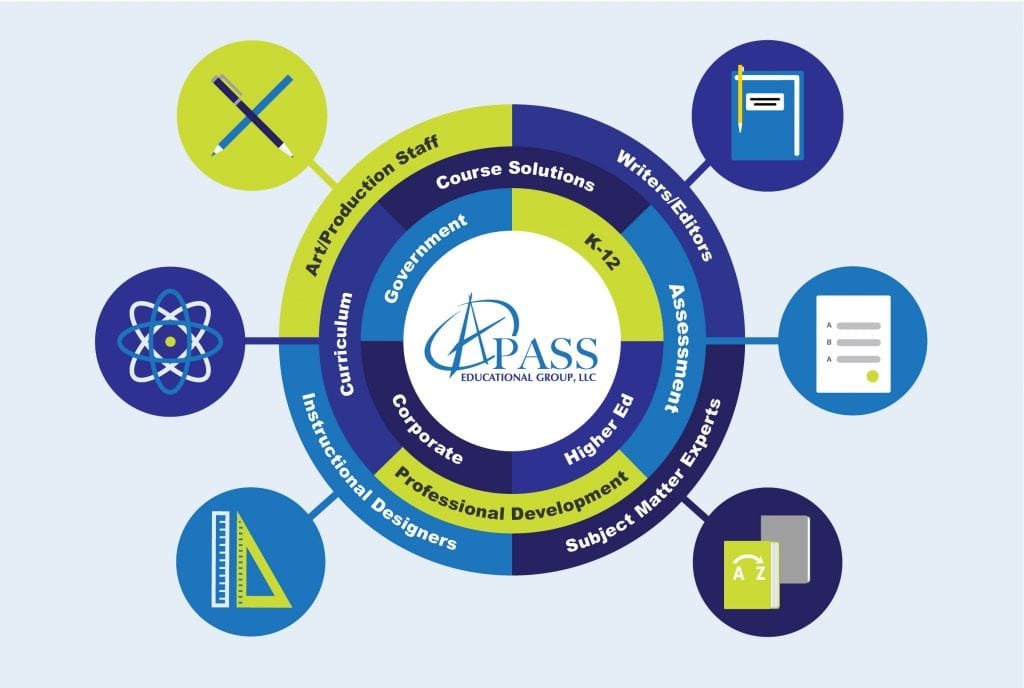 Location
Our home office is located in Union Lake, Michigan, but our staff is primarily composed of remote contractors from across the country. They ensure our content is of the highest quality while maintaining a quick, personal, and streamlined development process. While the company is larger now than ever before, we are proud to have maintained the family feel, high-quality standards, and phenomenal customer service that first got us noticed.
Founder
Our founder and CEO Andrew Pass unwittingly began the company in 2009 when he was offered a single instructional design contract from Pearson Learning Solutions. From there, his interest in instructional design and work as an educational content developer only grew. Within a year, Andrew Pass was hiring freelancers to help meet the demand of educators coming to him in need of content.
Staff
The year 2011 brought the first full-time staff members to the company, and our commitment to quality educational content development has led to continual growth in the years since. A Pass now has a full-time staff of 15 members and over 1,700 contract associates, all of whom are passionate about their subjects and dedicated to maintaining our standards.
We are proud of our history and reputation. From that very first project through today, we have become well-known in the education space for producing high-quality content, as well as always being on time, easy to work with, and responsive. Our core values inspire us every day and will ensure that we continue to grow and be a great company to partner with.