K-12 education is witnessing some significant changes these days. The most notable of these are undoubtedly the increasing implementation of technology in the classroom and the rise of full-blown virtual classrooms.
These enable educators to create outstanding learning experiences for students and help them acquire knowledge much quicker and easier.
The future of learning and development in the K-12 setting is definitely bright, but how will it really look? Let's take a peek.
Technology in K-12 Education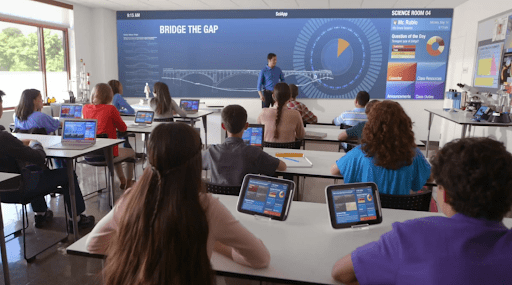 We're already seeing the implementation of technology in the classroom, but the future of K-12 education will largely depend on adopting new educational technologies.
The K-12 classroom of the future will be a connected place where students and educators will communicate seamlessly. They'll use computers and mobile devices to tackle various subjects, and they'll even work with interactive whiteboards.
Digital Textbooks and Cloud Computing
According to a poll by American University's School of Education, 75% of educators believe that textbooks will become completely digital by 2026. This would especially benefit remote students who can't get their hands on the necessary textbooks in their area.
Speaking of digital content, cloud computing will play a huge role in K-12 education. Everything will be stored in the cloud, accessible to educators and students 24/7. Again, this will greatly benefit remote students, as they can stay up to date with any and all changes in the curriculum.
Numerous school districts are already relying on cloud technology for various administrative purposes. The cloud is useful for storing student and personnel data securely, but it also alleviates many financial burdens.
LMS Software
Various pieces of software will be the norm for delivering study resources, gamifying learning, and assessing students. LMS software will be an absolute must. Teachers will use it to upload learning materials, keep track of their students' progress, assess them, provide feedback, and help them overcome learning difficulties.
Students will be able to use LMS software to access all the material, notes, evaluations, and tests anytime they want. They'll also be able to communicate with teachers and peers in real-time.
VR, AR, and MR
VR will also be fully deployed in the K-12 classroom, but not as a silver bullet for learning. It will be used as an engagement tool, just like educational games are now used. It will definitely bring teacher and student engagement to a higher level.
Its younger siblings, AR (Augmented Reality) and MR (Mixed Reality) will also find their way to the K-12 classroom. They'll create immersive experiences that engage students and support better knowledge retention. In a nutshell, they'll make learning fun, and that's the best way to really learn something.
The Rise of Virtual Classrooms in K-12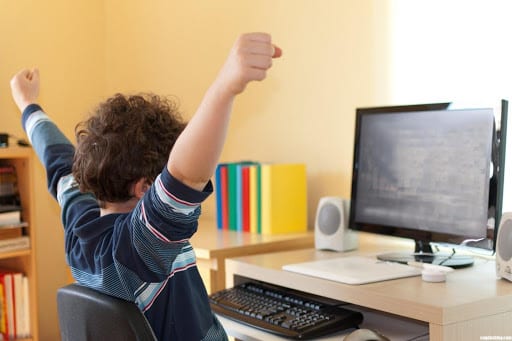 There are already numerous online learning opportunities in K-12 education, but the future will see many more students engaged in full-blown virtual learning.
Now more than ever, it's entirely possible for students on every side of the planet to enroll in online courses. In the near future, there will be opportunities for attending primary and secondary schools in a completely virtual environment.
Virtual classrooms will take over, providing anyone in the world with a chance to take all their classes online 24/7. Many students may not ever set foot in a physical classroom. They may come in for some face-to-face interactions, but all the teaching and learning will be fully virtual.
This will also be quite convenient for teachers, as they'll be able to teach from the comfort of their own home. A teacher from Los Angeles, for instance, will be able to hold classes for a school in New Delhi without ever setting foot in the school.
This will all be possible thanks to virtual classroom software, which is already available and widely used around the globe. With virtual classroom software, educators will be able to create a virtual classroom, build courses, administer tests, manage and assess students, send announcements and reminders, and communicate with students 24/7.
Embracing Student-Led Learning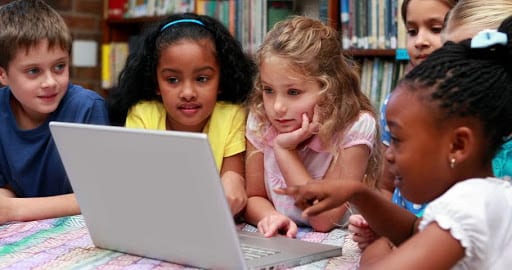 Kids nowadays know more about technology than many adults. Educators will involve students more in decision-making regarding what technology they should deploy in the classroom and how. Students will be at the center of their own learning environment.
It may seem difficult to implement this shift from teacher-led learning to student-led learning, but many schools have transitioned really well. They've chosen the most tech-savvy students as their technology ambassadors and empowered them to work with their peers in adopting new technologies.
Focusing on Future-Ready Skills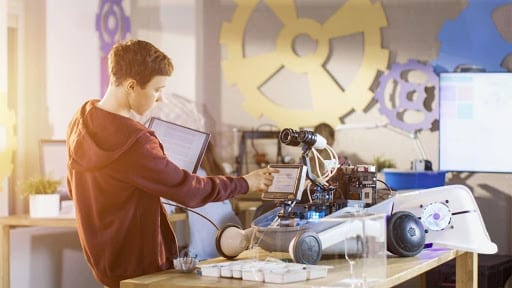 Very few schools focus on the skills that students actually need in their future workplace. Educational institutions will focus more on this core issue going forward, effectively preparing students for their jobs.
Every school will deploy future-ready initiatives, allowing students to gain all the skills necessary for their future roles in the workplace. This will also help students make educated decisions about the career they truly want to pursue.
A common problem nowadays is that many kids think they know what they want to do in life, only to realize they've made the wrong choice after they've already graduated from college. This is simply because their schools don't prepare them for the future workplace, so they have no idea what to expect.
More and more kids and young adults are interested in jobs in tech, but K-12 education often doesn't offer options for deeply exploring technology. Some high schools are now implementing robotics programs and various coding initiatives to enable students to develop some of the most in-demand skills nowadays. In the future, we'll see a plethora of similar options for gaining skills that are in high demand.
Wrap Up
The K-12 classrooms of tomorrow are definitely something to look forward to. They seem exciting for both educators and students, and they're certain to promote better learning.
Many schools will hesitate to fully adopt technology in the K-12 setting. True, it's easier to maintain the status quo and stick to what is already known and what worked well in the past. But we're already living in the future, in a world driven by technology. Embracing it is a huge leap forward that will benefit the next generation of learners in more ways than we can imagine.
---
Author bio: Kamy Anderson is an ed-tech enthusiast with a passion for writing on emerging technologies in the areas of corporate training and education. He is an expert in learning management system & eLearning authoring tools—currently associated with ProProfs Training Maker.
Download our FREE eBook: The Potential for Open Educational Resources