Universities want students who are motivated and resourceful. Students who can make and reach their own goals are set for success. It would be great if all students arrived with these qualities, but that is not always the case. Being able to develop such students while teaching existing courses seems almost too good to be true. How is this even possible? The answer lies in Universal Design Learning (UDL).  
So, What is Universal Design Learning (UDL)?
According to CAST, "Universal Design Learning (UDL) is an education approach based on the learning sciences with three primary principles – multiple means of representation of information, multiple means of student action and expression, and multiple means of student engagement."  The goal of UDL is to develop expert learners who are:
purposeful and motivated

resourceful and knowledgeable

strategic and goal-oriented
UDL creates these outcomes across student groups by engaging the whole learner. 
How is the Whole Learner Engaged?
UDL explains "why" students are learning the course content. This done by:
sparking interest by providing choices, exploring relevance, and minimizing distractions

sustaining effort by developing meaningful goals, varying demands, allowing students to work together, and providing feedback

developing self regulation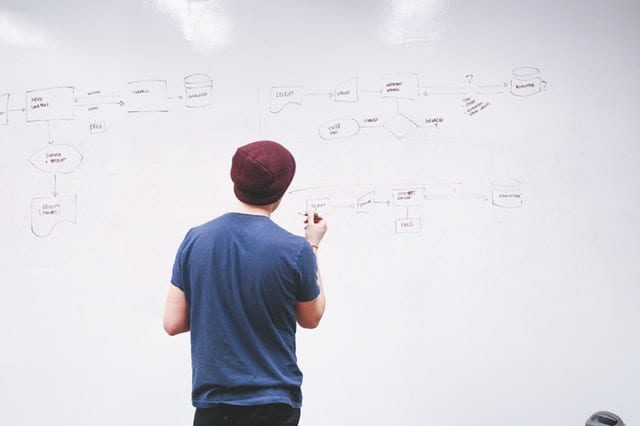 Representing Information in Multiple Ways
UDL clarifies "what" the students will be learning by:
enhancing perception by giving options for how information is seen and heard

explaining language and symbols to be used

increasing understanding by connecting new content to prior learning, pointing out patterns and relationships, helping students process information, and enabling students to use content and skills in new contexts
Allowing Various Means of Communication 
UDL offers options of "how" the learning will be done by:
allowing various methods for response 

using a variety of media and other tools

setting and accomplishing individual goals
The common thread is choice. Being able to choose how the subject matter is explored and how learning is communicated creates interest and ownership among learners.
Why Use Universal Design Learning (UDL) in Higher Education?
UDL provides a framework for addressing the needs of all learners by:
developing courses

selecting instructional materials

creating learning communities
This framework can be used in all steps of the educational process, from setting goals to selecting instructional materials to designing assessment. 
Universal Design Learning (UDL) can be used in a variety of courses. From music theory to construction management, the framework works. In music theory, the instructor might align his notes closely with his videos, providing options for how students will perceive and process information. An instructor in construction management could use widely varying examples from actual job site experiences to increase student engagement. Providing options for the learner is effective across subject areas.
How is UDL Integrated?
It is recommended UDL be integrated in small steps as a response to a specific challenge:
Develop clear goals to address the issue

Create multiple ways for students to achieve those goals

Use the new set of learning activities

Assess the effectiveness

Reflect on how UDL improved student outcomes

Start the process again for a new challenge 
The university classroom is changing and so are its learners. It is critical that universities design instruction to meet the needs of the diverse learners of today and tomorrow. The goal is for every student to become an expert learner. UDL is one tool for instructional design to help meet that goal.
---
Download our FREE eBook: Instructional Design and the New Classroom