If you ask the average student what they think about career centers, they might make comments such as "Career centers are only for seniors." or that "Many graduates are handed a job upon completion of their program and their major dictates their career path for life." Such statements are stereotypes that career centers and other technical institutions have been working to eliminate. Breaking these stereotypes is hard work, but it's important because of the value these centers have in students' lives.
In an interview, Sean Lynch, the Legislative and Public Affairs Manager for the Association for Career and Technical Education (ACTE), revealed five questions that all content writers should think of when writing for a career and technical education (CTE) course. Keeping these questions in the back of your mind will help your content reflect how valuable these CTE courses are to student futures.
How does this content mirror authenticity in the field?
Students are exploring their futures and working to discover their likes and dislikes. Mirroring real-world experiences helps them better discover whether or not a certain career is something they'll enjoy. Working with patients may sound appealing to a pre-nursing student, for example, but they may reconsider their career choice if they discover they are squeamish when they see blood.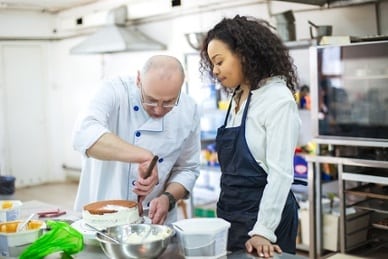 How does this activity prepare me for both college and careers?
All career and technical institutions prepare their graduates to have multiple options after they leave high school. Whether students are seeking a four-year degree, two-year degree, master's degree, or industry credential, all teachers and content writers should be aware of these different options. That way, students' educational experiences can be geared towards preparing them for the many different paths they may pursue.
How will students partner with local businesses and industries?
Oftentimes, leaders in the community create work-based opportunities for students so they can gain more information about a specific industry or field. Working with local businesses also provides networking opportunities for students who will one day seek employment after completion of their program. Creating such opportunities for students allows them to begin to build a resume for future employment; everything about these experiences works in favor of the student.
How will this experience teach students employability skills?
The goal for all students is to attain credentials and become employed. All activities and experiences in a career and technical institution should promote employability skills to help them become successful when employed. Such soft skills, as they are called, include teamwork, critical thinking, and complex problem-solving skills that allow students to be successful for the rest of their lives.
How will this material help students open their eyes to new career options they may not have considered?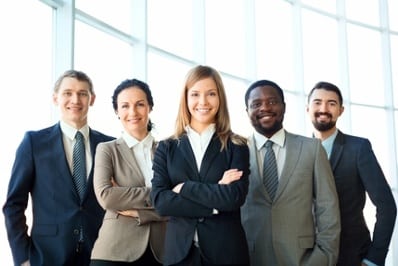 All students live in a 21st century environment, where their education must prepare them for jobs that may not exist yet. Certain employment fields grow (and shrink) with demand. As a result, students should be exposed to a variety of potential careers through their educational experiences and content. For example, a student in a pre-nursing program may discover an interest in becoming an ultrasound technician. Exposing students to complementary career paths helps them find a career that best fits their interests.