Economics is treated differently by each state in terms of the way the curriculum is oriented and how the material is presented. With the recent national emphasis on basic personal finance, there are states, e.g., Virginia, which now require a personal finance course as a prerequisite to graduation. See more information about this trend here. States that take a more traditional path with economics often blend the course into multiple grade levels along with broader social studies content. This blog is intended to give economics course writers, and clients in need of good economics curriculum, some baseline information to guide them through the curriculum development process.
1) Identify What Is Meant by "Economics" Before the Writing Even Begins
Neither the writer nor the client wants to be in a position where they have to revisit the fundamentals of the project during the first round of editing. Both parties have a mutual responsibility to communicate expectations and mediate differences before development begins. A classically educated economist (or economics subject matter expert) needs to know whether they are writing content for a course that teaches the origins of monetary systems, cause and effect, and theories as opposed to how to balance a checking account.
2) Economics Standards Vary Considerably Between States
There are two levels of complexity for the writer to consider. The first is a loose reference to point one about defining economics, but the issue becomes multifaceted when crossing grade levels and state lines. Among the social studies disciplines, economics is the one with the most variable content with respect to differences between grade levels and states. Rodgers, Hawthorne, and Wheeler offered a fascinating analysis of the interstate and inter-grade discrepancies here. What defined primary-level economics on one project could mean something totally different on another project.
3) Don't Be Afraid of Numbers
Economics at its core is a study of financial systems, theories, and trade relationships. One of the primary differences between general education economics and the College Board's AP microeconomics and macroeconomics exams is that the College Board integrates the math necessary for learning economics into the course content. Generating causal relationships via graphs and data tables is a valuable skill that is universal to all students in nearly every field of academics. Writers should encourage clients to integrate, even if only sparingly, the math necessary to learn economics into their general education courses.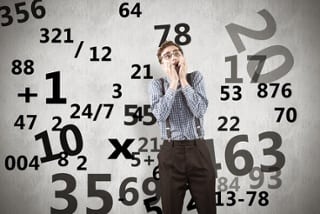 4) Build Partnerships with Government and Politics Teachers
Up until the late 20th century, economics and political science were a combined field of study in higher education. In fact, they had been taught and mastered together for centuries. The reason for the close relationship between these two topics is that political actors are often the ones in charge of making economic policies. Alexander Hamilton is the perfect crossover subject because not only is he one of the political fathers of our country, but he is also the father of the American monetary system. What this relationship looks like in curriculum writing will vary case by case, but economics writers can benefit immensely from reaching out for advice from their political science colleagues.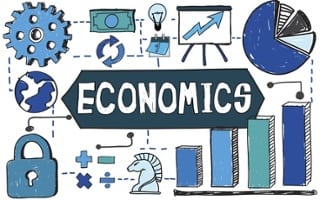 Economics is a discipline vital to producing financially literate young citizens. All students are in need of an economics curriculum that sets them up with the best information tailored to their cognitive maturity. Critical thinking and problem solving are essential skills in economics, and there is a universal benefit to every field when kids can apply them in economics.