At A Pass Educational Group, we are committed to being stewards of literacy and believe in the power of a good book at any age. We see reading as a pathway to lifelong learning, an opportunity to engage with family, and inspiration for great conversations about our world. Regardless of the genre or whether it is fiction or nonfiction, reading is an A Pass family affair!
We asked our executive leadership team what they are reading this summer, and here is what they shared: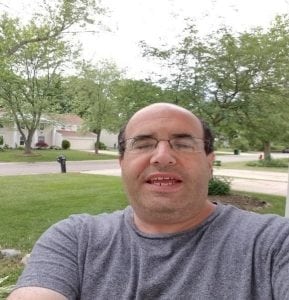 Andrew Pass — Chief Executive Officer
Many people talk about being "servant leaders," but few have read the actual book of the same title. Andy Pass recently completed James C. Hunter's fabulous book, The Servant. Since Andy's time studying at the Jewish Theological Seminary of America, he has been particularly enamored with the way this book teaches important business lessons with a story set in a monastery. There is a message in The Servant with which Andy most identifies and strives to achieve in his own life: The best leaders continuously work to understand their followers, so that they can assist them in reaching their potential for the good of both themselves and the organization. In his own words, "Servant leadership doesn't only help followers, but it's spiritually and personally fulfilling for the leader."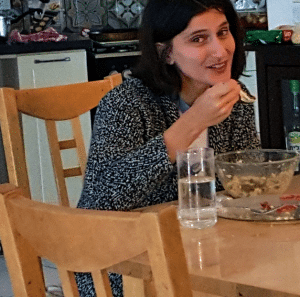 Sarah Bierman — Chief Operating Officer
Sarah's love of cooking and eating her delectable creations has led to a love of reading cookbooks. She particularly enjoys her favorite cookbook author, Joan Nathan. In addition to great recipes, she is an incredible storyteller, relating the tales of her travels, the people she meets, and the origins and traditions of the food she describes. "I am looking forward to digging into her newest release this summer: King Solomon's Table: A Culinary Exploration of Jewish Cooking from Around the World."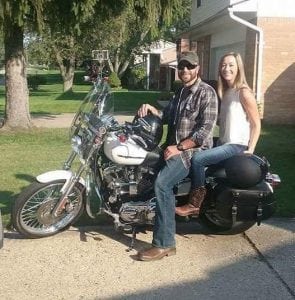 Sara Gra — Vice President of Finance & Administration
Sara is ready to get her kids reading this summer! She wants to make sure the little ones in her family are ready for kindergarten and first grade. Sara says they will be getting ready for the start of school in fall by focusing on sight words and building phonics skills. Sara is finding ways for her and her family to learn together all summer long. Sara says, "We have picked out First Little Easy Readers to get the reading party started."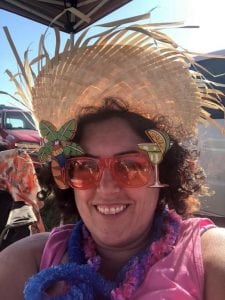 Pauline Valvo — Vice President of Business Development
Pauline is ready for some summer fun! Between Buffet concerts, hiking and biking outings, and relaxing at the pool, she'll be reading the Divergent Series with her 13-year-old son. The mother–son reading buddies loved the first book's dystopian themes; smart, brave protagonist; and the action-packed drama that kept them engaged. Pauline appreciates the opportunity not just to enjoy the story, but to discuss societal challenges and the role of government with her son. "We've had good discussions around violence, competition, and identity." Pauline highly recommends this series for your next summer read!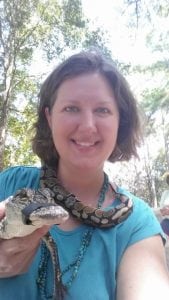 Lynsey Peterson — Vice President of Content Development
During the summer vacation, Lynsey and her family love to travel, as well as visit museums, zoos, farms, and exhibits. She also never misses an opportunity to spend time reading books on her shaded front porch or at the pool while her kids swim. This summer, she will be reading Thinking, Fast and Slow by Daniel Kahneman, among other books on her ongoing list of novels and nonfiction. She has been enjoying the book because it challenges the way she thinks. She confesses that the book has many applications in her life beyond her interest in the subject. "The information in it is all research-based, but presented in a very engaging and accessible way."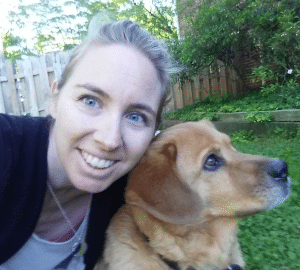 Regan Wood — Director of STEM Content Development
After hot days shuttling her two little girls to swim camp or nature camp, Regan hopes to decompress with one of several books on her bedside table this summer.  To address her interest in all things math-related, she is finishing Alex's Adventures in Numberland written by Alex Bellos. After years of studying and teaching this content, she finds it incredible how much more there is to learn about how people have discovered, created and interacted with mathematics.  And this author does a great job of making stories she already knows engaging. She adds, "The Berenstain Bears books also became a recent favorite of my girls, so I'm sure that series will get a lot of reads too!"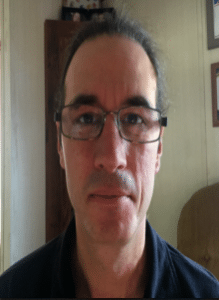 Stephen Gibson — Director of Humanities Content Development
Steve is admittedly not a "novel reader"; his tastes in reading tend to follow his interests in history and social studies. He loves biographical articles, primary sources from antiquity though American independence, the stories behind the origins of anything dealing with government or law, and the like. "That type of thing just absorbs me. Project Gutenberg and Google Books are endless sources of discovery." Steve also follows more up-to-date articles from online news aggregators. "If I see something that catches my eye, I'll want to learn more about it, so I'll follow the Google wormhole and see what's worthy of a read."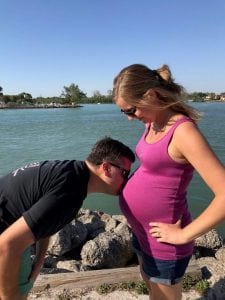 Meghan Garfield — Director of Career & Technical Education Content Development
Meghan is in for a fun and exciting new journey this summer! Since she is having her first baby this June, her family is hard at work reading new parenting books and learning everything they can before their new arrival. When she is relaxing and reading something unrelated to parenting, she enjoys classics like The Alchemist, The Idiot, and Siddhartha. "I think it is so exciting to read classic literature from long ago and trace the application of themes in our modern world." She is hoping for a bit of relaxing, quiet reading time this summer while the new baby sleeps!
Reading can not only be a relaxing way to improve skills such as analytical thinking, memory, and concentration; it can also be a great way to engage in "servant leadership" with your children as they develop their own love of reading. What will you be reading this summer?