If you are new to the eLearning creation world, there are some basics you need to know in order to get your bearings. The field of eLearning is composed of many theories, skills, and technologies that combined produce an online course. We will focus on the basics of eLearning creation, or online learning.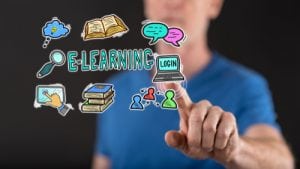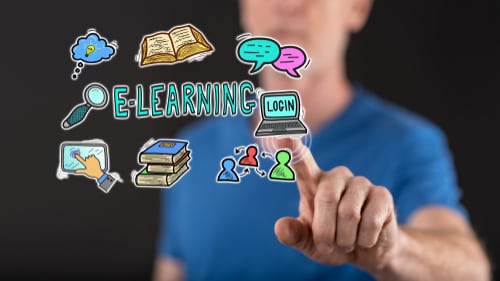 Instructional Design
Instructional design is the systematic process for developing content that is instructionally sound and engaging for the learner. It involves multiple steps, including:
Analyzing the audience
Creating learning objectives
Designing material
Developing material to be online
Evaluation
Implementing improvements
Interactions
The use of interactions in an eLearning course transforms the experience for the learner. Interactions can be defined as any instance where the design of your course is triggering the learner to engage with the material by clicking or hovering their mouse or finger (if on a touch screen). Instead of passively watching the content, the learner can drag and drop material, click on content to reveal more information, or trigger the lesson to show new animations or progress to the next scene. Interactivity allows the learner to discover the content at their own pace.

LMS
An LMS, or Learning Management System, houses all of the content for your course. The LMS includes lecture content, syllabus, discussion board, a place to submit and assess assignments, and a messaging system to make announcements and contact students.
Popular learning management systems include:
Blackboard
Canvas
Docebo
Learnosity
Moodle
Mobile Learning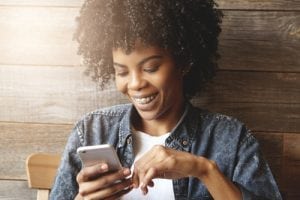 When eLearning occurs on a mobile device such as a cellphone or tablet, it is considered mobile learning. Mobile learning is an excellent platform to deliver microlearning, which is short, impactful content that is delivered to the learner when they need it. Mobile learning is a great way for the learner to engage with the material outside of the classroom.
Storyboard
A storyboard is a sequence of scenes that maps out how the learning interactions will occur. The storyboard also includes detailed instructions for the development team and graphic designers to use in creating the material.
Animation
Animation comes in many forms, and can be as simple as a character changing their facial expression or as complex as a multi-frame scene with a lot of movement. Both these forms can engage and assist the learner. Imagine seeing a diagram come to life with simple graphics that take you from start to finish. Animation can help teach complex concepts and show scenarios.
Avatar
Avatars in eLearning courses can guide and assist the learner throughout the course. Instead of greeting the learner with simple text, an avatar can introduce themselves and transform the learning experience into an interactive experience. The avatar can also act as a pedagogical aid, popping up when the learner needs assistance and offering help. Avatars are an excellent scaffolding tool.
There are many more concepts involved in eLearning creation, but the ones above can help you get started. The field of eLearning is quickly growing, and knowing these concepts will give you an advantage in the field of education.
Who is A Pass?
A Pass Educational Group, LLC is an organization dedicated to the development of quality educational resources. We partner with publishers, K-12 schools, higher ed institutions, corporations, and other educational stakeholders to create custom quality content. Have questions?
Request Information