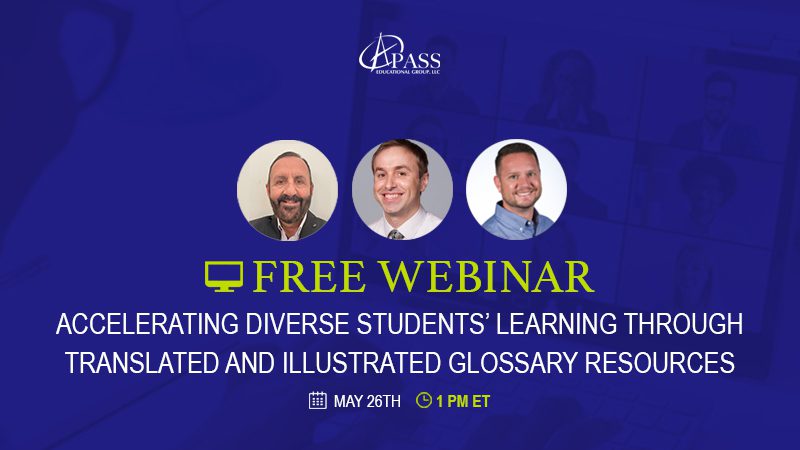 You're invited to register for our upcoming free webinar on May 26th at 1:00 p.m. ET. This educational webinar will be led by Vitaliy Shyyan, Ph.D., Director of Student Supports at Smarter Balanced, and Haris Papamichael, Ph.D., Vice President of Content Development at A Pass, along with Dan Souers, Director of Strategic Accounts, also at A Pass. 
This webinar will highlight the processes of development and implementation of translated and illustrated glossaries for use in assessments and instruction. These resources are designed to meet diverse students' language-related access needs and preferences and provide fair and equitable assessment content.
Presenters will discuss:
Steps for developing accessibility resources for diverse students.
Strategies to ensure that principles of universal design are adhered to from inception.
Guidelines for ensuring high-quality accessibility resources.
Various uses of accessibility strategies.
Overarching considerations for attending to technological innovations, bias and diversity, equity, and inclusion standards.
You'll also get the answers to many of your questions.