Greater Capacity with Complementary Content Development Services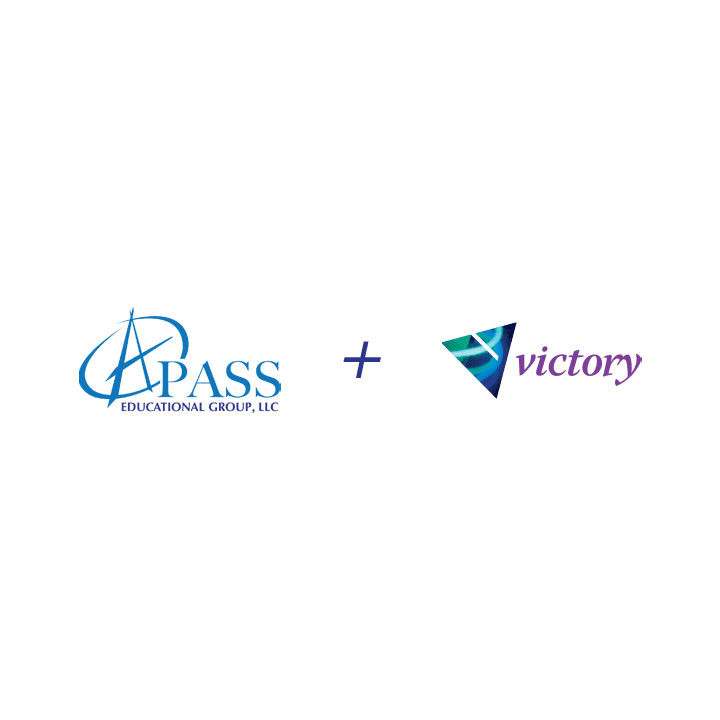 A Pass Educational Group, LLC (A Pass), a national leader in custom education content development, has acquired Victory Productions, another leading content development house for learning companies and organizations. With this acquisition, A Pass has added high-quality educational language translation services in Spanish and other languages to its portfolio of K-12 and higher education offerings.
A Pass partners with educational publishers and higher education institutions to create customized, high-quality content that effectively engages learners at all levels, using its network of 2,400 plus content-area expert associates. The acquisition will expand the company's service offerings across subject areas, in-house expertise, and client base.
With a 25-year history of providing high-quality learning products while working with companies such as Houghton Mifflin Harcourt, Pearson, McGraw Hill, and Cengage, Victory Productions began developing educational materials to teach English as a second language. It has grown to include a world languages department capable of offering translational and transadaptational services geared specifically to the nuanced needs and educational environment of educators and students.
Victory customers can expect to enjoy the same customer service experience and satisfaction they've come to expect, along with access to new services under A Pass, including e-learning development, though the Victory Productions brand name will be dissolved.
"It's been an honor to have the opportunity to build Victory Productions and help millions of students achieve their educational goals over the last 25 years," said Victoria Porras, founder and CEO of Victory Productions. "I've known Andrew for many years, and as I stand on the eve of retirement I can't think of anyone I trust more to build on what we worked toward at Victory and take it into the future."
"I've known Victoria for many years and feel honored to continue to build upon her work as Victory becomes a part of A Pass. I'm confident that together we are stronger and will be able to offer a more full-service package to all of our clients."
Benefits
With common strengths and expertise in both curriculum and assessment development, the union of Victory with A Pass greatly expands our capabilities in these crucial content areas. Victory brings a wealth of experience in providing Spanish content development, as well as translation and transadaption services. Additionally, Victory clients will now have access to A Pass' growing e-learning production department.
Benefits of integrating Victory into A Pass include:
Additional 25+ years of expertise in educational content development

High quality deliverables

Greater capacity to take on high-volume projects 

Deeper range of subject matter expertise

Expanded service offerings
Request Information
Do you have a question or want more information?
Address
7650 Cooley Lake Rd
PO Box 1042
Union Lake, MI 48387
Call Us
248-742-5124
Mon-Fri 9 am-5 pm (EST)