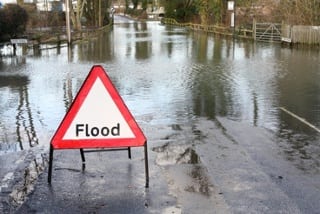 NPR has published an article titled "Louisiana Takes Stock Of The Damage After Devastating Flooding." The article points out that "Louisiana is entering recovery mode after devastating flooding killed 13 people and damaged at least 60,000 homes across 20 parishes." The article also points out that the Red Cross has determined the flooding is the worst natural disaster in this country since Superstorm Sandy in 2012, with response efforts "expected to cost at least $30 million."
The article points out that as a result of heavy rainstorms, which dropped as much as 31 inches of rain on Louisiana from Aug.10-13, "state officials estimate that 60,000 homes were damaged. But a report from the Baton Rouge Area Chamber . . . put the number at 110,000." As a result of homes being waterlogged, personal belongings were being thrown out, which resulted in "massive piles of debris" in cities like Baton Rouge.
Perhaps the most difficult part of this tragedy to accept is that many of these flooded areas are inland, away from coastal areas that might be expected to flood. "People have a hard time grasping things they haven't experienced," said Marshall Shepherd, the former president of the American Meteorological Society. "People around the world are going to see more and more weather for which they have no reference point."
Read the article here.
Questions for discussion:
The article describes people who lost their belongings in the storm as being "back to the drawing board." Can insurance money make these people whole again? Or, have their lives been forever changed for the worse? Explain why you feel this way.

After New Orleans was flooded from Hurricane Katrina in 2005, some people rebuilt what they had, while others left and never returned. What are some reasons for rebuilding or for going to live someplace else? Which is the better course of action in this situation?
The article does not mention the political overtones that have been associated with this storm. What has been the response of President Obama and the two major party candidates running for president: Hillary Clinton and Donald Trump? What should they do to help the people of Louisiana?
Why is the idea of a "reference point" for extreme weather important? What does this storm have to do with other places around the world, as suggested in the last paragraph? Give reasons to support your answer.