Direction – Management – Guidance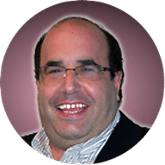 Andrew Pass is the founder and Chief Executive Officer of A Pass Educational Group, LLC. Andy started the company in 2009 after a project manager at Pearson Learning Solutions reached out and asked him for instructional design work. He realized that if Pearson wanted to use his services, other publishing companies would be interested as well. Under Andrew Pass's leadership, A Pass Educational Group, LLC has grown into a multi-million dollar educational content development company.
Prior to beginning A Pass, Andy completed advanced doctoral work in Curriculum, Teaching and Educational Policy at Michigan State University. In addition, he holds an M.A. in Jewish Education from the Jewish Theological Seminary of America and a B.A. in Political Science from Columbia University.
Andy is also a teacher by profession, teaching fifth and sixth grade Judaic studies courses at a private school in Texas for three years. He later taught pre-service social studies methods courses at Michigan State. More recently, he taught graduate courses in educational technology, focusing on the many education-friendly tools within Web 2.0.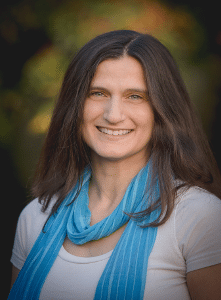 Sarah Bierman joined A Pass in July, 2011 as a subject matter expert in mathematics. She quickly rose to become our Chief Operating Officer, overseeing all content design and development within the company. Today, Sarah is an equity partner at A Pass.
Prior to working at A Pass, Sarah gained more than fifteen years of experience in all aspects of education, both formal and informal. She served as mathematics department chairperson at both the middle and high school levels. In these roles she conducted professional development and oversaw curriculum choices and implementation. Sarah also has prior experience working at educational technology companies.
Sarah holds a B.A. in Mathematics from Columbia University and an M.A. in Mathematics Education from the Teachers College of Columbia University.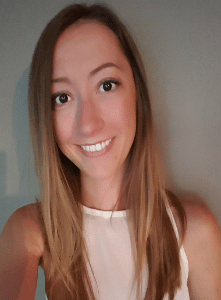 Sara came to A Pass Educational Group with nearly 10 years of professional experience in accounting and financial controlling before taking on her current role as the Vice President of Finance & Administration. She manages corporate organization, human resource operations as well as handling the accounting side of the organization.
Sara has a degree in Business Administration with a major in Finance from Central Michigan University. She currently lives in the Metro Detroit area with her family.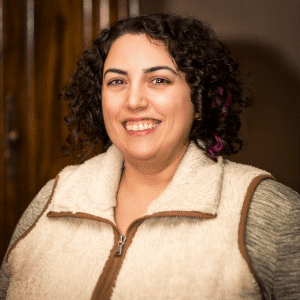 Pauline Valvo is a Business Development Manager at A Pass Educational Group, LLC. She holds an MAEd in Adult Education and a BA in Communications. Prior to moving into business development, Pauline worked as Project Director for A Pass, so she has a sound understanding of the content development side of the company. Pauline's background also includes teaching, training, writing and editing, and program management, including sales and marketing. She has worked in the field of education since 2000.
Pauline loves to meet new folks, so don't hesitate to reach out or to set up a time to talk.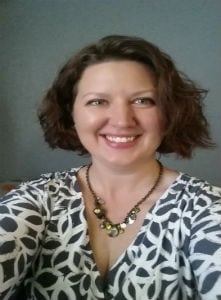 Lynsey Peterson joined A Pass in 2012 as a Developmental and Lead Editor for science assessment items. In 2013, she became director of science and mathematics; she was later promoted to her current position as VP of Content Development. During her time at A Pass, she has directed the development of materials for a variety of projects, ranging from technology-enhanced assessment items to multi-faceted course development.
Prior to working with A Pass, Lynsey spent three years writing science assessment and instructional content for several major educational content companies. Her background in education began during her eight years as a science teacher for grades 8-12, where she worked to map content to standards and create custom curricula for courses. Lynsey worked in various countries including England, Spain, and Costa Rica, and conducted research in plant ecology while earning her BS in Biology with a concentration in Environmental Studies from Furman University.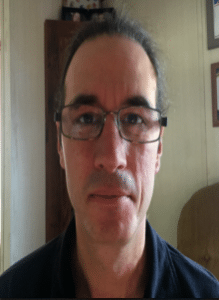 Stephen came to A Pass Educational Group following nearly a decade of contributions to numerous online, textual, and ancillary content development projects involving the major educational publishing consortia at both K-12 and university levels. He is a member in good standing of the National Council for Social Studies and received a Letter of Commendation from the National Merit Scholarship Program. Stephen has held a Massachusetts Teachers Certification in History and Social Studies since 2002.
Stephen studied at Harvard University and holds his B.A.S. degree in History from the University of Pennsylvania.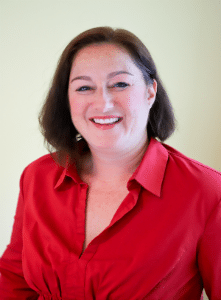 Julia began with A Pass Educational Group in 2013 as a writer in the ELA and Higher Education departments. In 2015, she joined the team as a Project and Human Resource Coordinator. Prior to A pass Educational Group, Julia worked as a corporate training manager developing unique content and leading a training team at a large financial institution.
Julia has a B.A. in Psychology and English Literature and a Master of Teaching from Virginia Commonwealth University. She has a teaching license in the State of Virginia.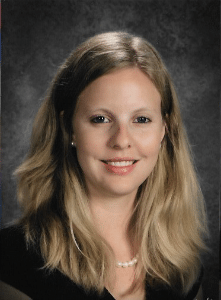 Meghan's background is in education as a K-12 English Language Arts teacher. Meghan has experience differentiating instruction to diverse learner groups including ESOL students, ESE students, and gifted students through the Cambridge Pre-AICE curriculum. Meghan has worked in leadership roles as English Language Arts Department Head and as a mentor to both students and new-hire teachers. Meghan joined A Pass in 2015 as an instructional designer and soon moved into positions including developmental editor and project manager. Currently, Meghan is the Content Area Director of Career and Technical Education.
Meghan earned a B.A. in English with a concentration in Technical Writing from the University of South Florida. She earned a M.S. in Instructional Design and Technology at University of Tampa and graduated with highest honors while teaching full time. She now serves on the University of Tampa Instructional Design and Technology Advisory Council. Meghan holds Florida Teaching Certification in English 6-12, and is endorsed in English for Speakers of Other Languages (ESOL).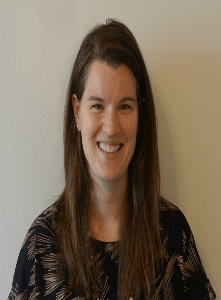 Liz started working with A Pass in 2015 as a freelance math writer and served as both a developmental editor and project manager within the STEM department before being hired as an Assistant Director of STEM development in 2017. Prior to joining A Pass, Liz spent six years teaching math for grades 9-12 in both urban public and charter districts across the country. During this time, she served as a department chair, assisted in writing district assessments, and facilitated professional development.
She earned her B.A. in mathematics and teaching certification from Michigan State University and her M.A. in Educational Policy from University of Colorado-Boulder.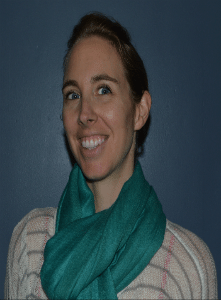 Regan began working for A Pass in 2013 as a freelance writer, developmental editor and lead developmental editor on a range of mathematics projects. In 2016, she joined the staff as an Assistant Content Area Director in the STEM department, and in 2018 became the departments' director.
Prior to freelancing, Regan taught science and mathematics at both the middle and high school levels. In her six years of teaching, Regan became a trusted source of her colleagues for educational materials and was instrumental in curriculum-development for her district. She also coached the high school rowing team.
Regan earned her B.A. in Economics and her M.S. in Secondary Mathematics Education from Saint Joseph's University in Philadelphia, PA. As a graduate assistant in the Education Department, she spearheaded a summer mathematics camp for inner-city students.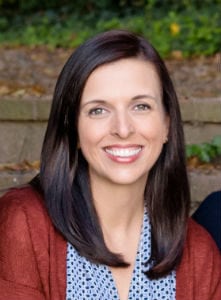 Casey joined A Pass Educational Group in 2013 as writer for ELA and social studies assessments. She later became a Developmental Editor and then joined the leadership team in 2017 as Assistant Director of Humanities Development. Prior to working at A Pass, Casey began her career as the Publications Coordinator for a major non-profit organization specializing in organ and tissue transplantation. She then spent six years as an 8th grade English and social studies teacher, serving in a number of leadership roles including grade level chairperson and a member of the principal's advisory board.
Casey earned a B.A in English with a concentration in professional writing from Virginia Tech and an M.A. in Teaching from California State University, where the focus of her studies was social justice in education. She has been a licensed teacher in the Commonwealth of Virginia since 2001 and previously held a teaching credential in the State of California for five years.
Rebekah Hawthorne joined A Pass in 2014 as a freelance writer and editor, gradually taking on new roles as a project manager and content lead. Rebekah has worked in publishing since 2008, specializing in assessment development, alt text for visually-impaired students, and project management. Rebekah has a BA from the University of Virginia and a law degree from Pennsylvania State University. She has worked for the editor of two bar review journals and is the co-author of a UCC Law Journal article on the mortgage market crisis.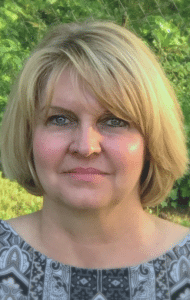 Anita Chastain joined A Pass Educational Group in 2015 as a freelance writer and subject matter expert in the areas of management and accounting. After serving as the primary writer for several long-term projects, she assisted with project management and developmental editing in the Career and Technical Education department.
Anita earned a B.A. in Psychology from Birmingham Southern College and an M.B.A. from the University of Alabama in Birmingham. She has more than 20 years' experience in higher education roles with nonprofit and for-profit institutions. She also served as the Training Manager for a large corporate training department.
MORE ABOUT A PASS EDUCATION