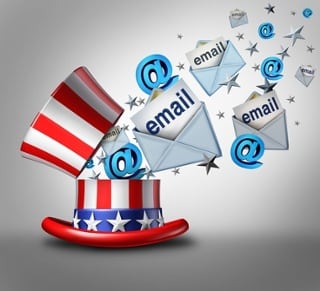 ABC News has published an article titled "Trump a 'National Disgrace" Colin Powell Wrote in Hacked Emails." The article reported that the website BuzzFeed had published emails from the former Secretary of State's private email account that "show the retired four-star general repeatedly blasting Donald Trump, describing him as a 'national disgrace' who engaged in a 'racist' movement." The article states that ABC News had not obtained the emails, but noted that Powell's spokesperson confirmed the emails are "accurate."
The article reveals Powell's thinking on the "birther" movement that was spearheaded by Donald Trump, which claimed President Obama was born in Kenya and therefore is not constitutionally qualified for the presidency. "The whole birther movement was racist," Powell stated. He also said Trump wanted to know if Obama was a Muslim. "As I have said before, 'What if he was?' Muslims are born as Americans every day," Powell wrote.
The article explains the conditions that led to the hacking of Powell's private email account: "BuzzFeed reports that it obtained the emails from the website DCLeaks.com, a group that is suspected of having ties to Russian cyber spies." ThreatConnect, a private cyber security firm, has reported its suspicion that DCLeaks was a Russia-backed operation, linked to the notorious hacker Guccifer 2.0, who has hacked emails from the Democratic National Committee.
The article is available here.
Questions for discussion:
Is the release of these hacked emails embarrassing for Powell or Trump? Explain why you feel this way.
The article reports on items that were published on another website, without having the relevant emails in their own possession. Is this a good journalism practice for ABC News? Why or why not?
The identity of the person or persons behind Guccifer 2.0 is presently unknown. Is discovering these identities before the election important? Give evidence to support your position.
Should Colin Powell and others have the right to sue Guccifer 2.0 for releasing their private emails to the public? What advice would you give them about doing this?