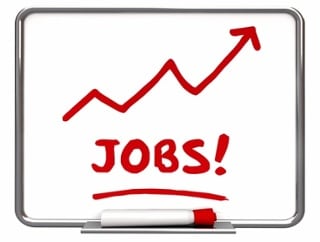 The Washington Post is running an article entitled, "U.S. economy added 178,000 jobs in November; unemployment rate dropped to 4.6 percent." The article begins, "The U.S. economy added 178,000 jobs in November, and the unemployment rate fell to 4.6 percent from 4.9 percent the previous month, according to new government data released Friday morning. The first employment report since voters went to the polls last month shows an economy in strong shape as President-elect Donald Trump prepares to take office."
The article states, "While Trump boasted of jobs saved in Indiana, the continued loss of manufacturing jobs poses a challenge going forward, said Jed Kolko, chief economist at job search site Indeed. Construction, professional and business services, and health care were among the strongest-performing sectors of the economy in November, but manufacturing industry jobs declined compared with the previous month and one year ago."
Read the article here.
Questions for Discussion
Would you prefer to have more people working for a slightly lower average wage or less people working for a slightly higher average wage? Why?
If you could ask an economist two questions about this article, what would you ask? Why? What do you think the answers might be?
At least two political perspectives are described in this article. Describe each perspective? Do you think it is fair to ask which perspective is more accurate? Why/why not?
Do you think that spending significant amounts of money on infrastructure in the United States during Donald Trump's first term will be good for the country? Why/why not? Why might it be good? Why might it not be so good?
Who is A Pass?
A Pass Educational Group, LLC is an organization dedicated to the development of quality educational resources. We partner with publishers, K-12 schools, higher ed institutions, corporations, and other educational stakeholders to create custom quality content. Have questions?
Request Information