With 42 U.S. states as members of the Common Core State Standards Initiative, it may seem that the only major focus of educational publishing companies should be finding ways to align their products with the standards. While we can probably agree that this multifaceted task is essential, we must also ask ourselves if there is more that can be done to ensure that our products are meeting the standard of a very different criterion.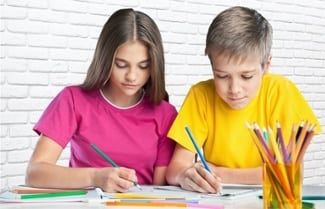 The phrase "I wish my teacher knew…" hit the news recently, brilliantly bringing attention to the need for teachers to get to know the whole child. As the nationwide push for student centered learning continues to grow, publishers must find new and improved ways of getting to know the students we serve.
As publishers we do not always have the benefit of interacting with students on a daily basis, thus, we have to become more creative in our approach.
Here are ten ideas to help you get the ball rolling on knowing your students:
1. Volunteer at a local school and make observations while you serve. How do the students interact with one another? How do they get along with the teachers? What is the general tone and mood of the student population?
2. Get to know the young people in your life. Get involved in their world a bit. Ask them about their families, their interests, dreams, and goals. Find out what motivates them… what worries them… what intrigues them.
3. Conduct focus groups for the various age groups of students. Interview the students to find out their thoughts on education, learning, and community and world events. Ask about theirthoughts and opinions.
4. Talk with parents of elementary, middle, and high school students. Listen to their concerns and solicit ideas and suggestions concerning curriculum and assessment design.
5. Attend school-related extracurricular activities in a variety of communities. Go to football games, plays, and festivals. Take note of how the students interact with each other outside of the school setting.
6. Subscribe to educational magazines and read the latest research concerning young people and learning. Also, take the time to read material in student publications.
7. Create a focus group that consists of cross-curriculum, multi-grade level teachers. Ask them for their thoughts and observations about the students that fill the hallways and classrooms of their schools.
8. Pay attention to current events involving young people. Notice trends in entertainment and social media news. Ask yourself how these goings-on might impact students.
9. Conduct student surveys at local schools and community centers. Find out how students feel about their school's curriculum, instructional styles, and assessment requirements.
10. Think back to when you were a student. What were your expectations of yourself? What did you want to see from your teachers and educational setting in general? What would you change about your classroom experiences? What would you leave the same?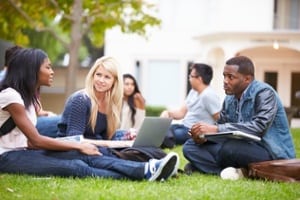 The role of an educational publisher is extremely important to our educational system. We must remember that it is the students who we ultimately serve. Think about how they might respond to the phrase, "I wish my publisher knew…" Be creative as you find ways to get to know your students.
Who is A Pass?
A Pass Educational Group, LLC is an organization dedicated to the development of quality educational resources. We partner with publishers, K-12 schools, higher ed institutions, corporations, and other educational stakeholders to create custom quality content. Have questions?
Request Information