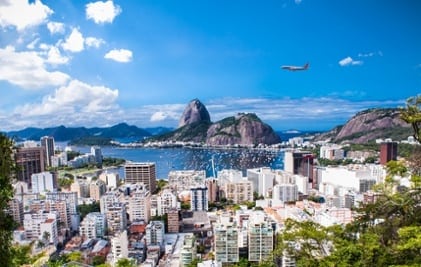 CNN has reported an article titled "'Super Bacteria' Discovered in Rio's Waters as Olympics Near." The article points out that a drug-resistant bacteria has been found in the waters of Rio de Janeiro, Brazil. The Summer Olympics are scheduled to be held in Rio in August, and the sailing competitions are scheduled for Guanabara Bay, where the bacteria has been identified.
The article explains that untreated hospital sewage gets into Rio's municipal sewage, which leads to the pollution. Rio's water utility company, Cedae, points out that it now treats 51 percent of the city's sewage, up from the 11 percent that was treated seven years ago.
The article concludes by stating that although the Olympics are a month away, it is too early to determine what threat the bacteria poses to athletes and tourists. "We still need more studies to tell what would be the risk to human health of this exposure through the water," researcher Renata Picao said.
Read the article here.
Questions for discussion:
Should competitions scheduled to be held in bacteria-filled waters be relocated? What are the challenges involved with doing this?
Thousands of tourists and athletes may be exposed to the bacteria by entering Rio's waters. How does this make you feel?
Does the International Olympic Committee (IOC) have any responsibility to clean Rio's waters prior to the games? What reasons support your answer?
What effects could problems with the Olympics have on Brazil's economy?
Does the Brazilian government have a responsibility to inform tourists and athletes of these risks? Explain the reasoning for your answer.
Who is A Pass?
A Pass Educational Group, LLC is an organization dedicated to the development of quality educational resources. We partner with publishers, K-12 schools, higher ed institutions, corporations, and other educational stakeholders to create custom quality content. Have questions?
Request Information