When I was living in New Delhi a number of years ago, just down the road from our office a thought-provoking experiment was started by Dr. Sugata Mitra of NIIT. It has been fascinating to watch the Hole in the Wall program develop over the years.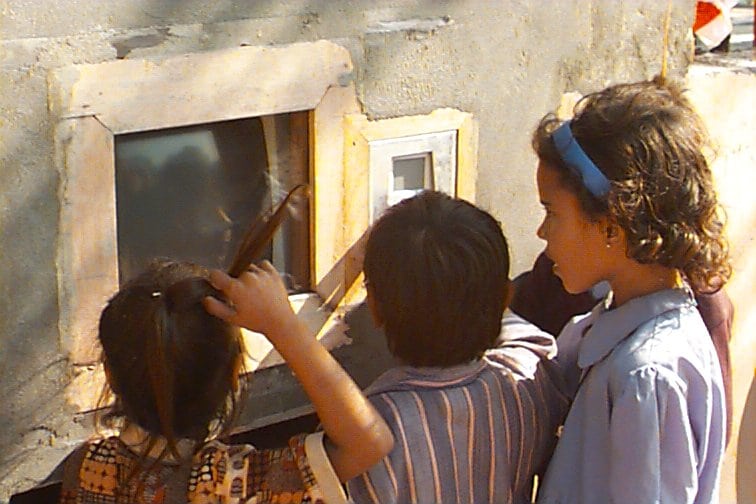 When he started the program, Dr. Mitra wanted to investigate the possiblilities of Minimally Invasive Education (MIE), essentially a form of self-directed learning where young students are offered the tools to learn with little or no instruction or guidance.
In early 1999, some colleagues and I sunk a computer into the opening of a wall near our office in Kalkaji, New Delhi. The area was located in an expansive slum, with desperately poor people struggling to survive. The screen was visible from the street, and the PC was available to anyone who passed by. The computer had online access and a number of programs that could be used, but no instructions were given for its use.

What happened next astonished us. Children came running out of the nearest slum and glued themselves to the computer. They couldn't get enough. They began to click and explore. They began to learn how to use this strange thing. A few hours later, a visibly surprised Vivek said the children were actually surfing the Web.
Dr. Mitra has gone on to extend the Hole in the Wall project throughout India, and onward. He has since relocated to Newcastle University in the United Kingdom, and has received a TED award of $1 million to further his research.
While his work has been widely lauded, he does have his detractors. Most have pointed to a lack of verifiable results, and worry that funding will be diverted away from proven educational programs.
Stanford education professor Larry Cuban is one skeptic, saying the Hole in the Wall has the same issues as the One-Laptop-Per-Child initiative (OLPC).
OLPC approaches what Mike Trucano, ICT specialist for the World Bank, listed as one of the 9 worst ed tech practices in the developing world: Dump hardware in schools, hope for magic to happen.

I certainly saw that with instructional television in the 1960s, desktop computers and labs in the 1980s, 1:1 laptop programs since the mid-1990s and I now see a similar pattern with iPads, other tablets, and smart phones. Magical thinking about transforming teaching and learning – dumping teachers and traditional schools disappearing – is close to make-believe even when children have these powerful devices in their hands.
Cuban's concerns seem well-founded. Dr. Mitra can be prone to exaggeration, often drawing outsized conclusions with evidence that is anecdotal rather than data-driven.
Moreover, there have been problems in the application of the program, such as the predictable tendency for large boys to push aside girls and smaller children, monopolizing use of the computers. Problems of this nature go directly against the purpose of the program: to find ways of better serving disadvantaged learners.
All the same, there is much to admire in the experiment. It asks important questions. How can we use technology to serve underpriviledged learners? How can we provide catalysts that increase learner motivation, and more active self-directed learning? How do we turn education into a process of discovery that encourages a spirit of curiosity?
Reflecting on the overhyped reaction to Hole in the Wall, and the subsequent backlash, we can see a natural process at play. The Gartner Hype Cycle provides a popular way to look at technological innovation in business.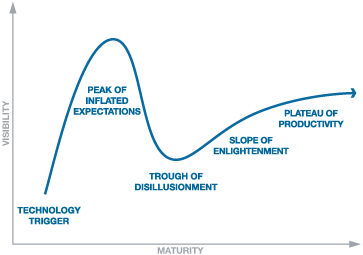 The Hype Cycle certainly is applicable to educational technology. It takes time to reach the "plateau of productivity" because visionaries need time to try things that don't quite work. Technology also needs time to adapt itself to the requirements of the problem at hand.
In any event, it is worth listening to Dr. Mitra, if just to see whether something in his work can inspire our own.
Who is A Pass?
A Pass Educational Group, LLC is an organization dedicated to the development of quality educational resources. We partner with publishers, K-12 schools, higher ed institutions, corporations, and other educational stakeholders to create custom quality content. Have questions?
Request Information