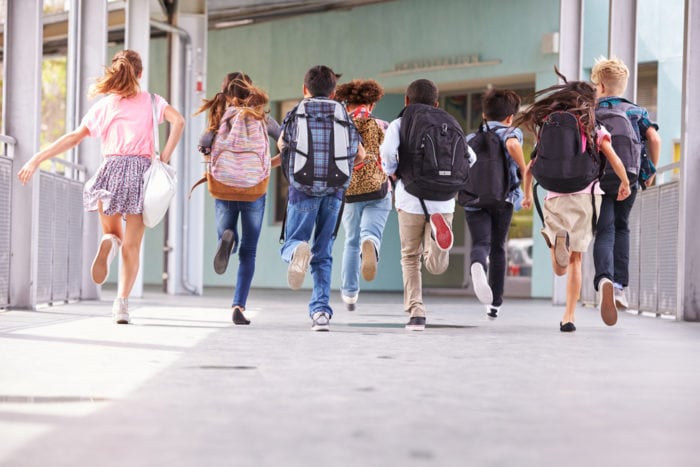 Education hashtags on Twitter are a powerful way to sort information. The hashtag #studentsfirst has been popular this August as educators prepare to head back into classrooms. Recent conferences such as NPC17 and ISTE17 energized the education community this summer.
Providing educators with resources and supports seems to be a surefire way to make sure that student needs are met completely. As the old adage goes, teachers who remember to put their own oxygen masks on first are well equipped for a new school year.
What should be in a teacher's toolkit?
A solid plan for classroom management. Whether the students are graduate or kindergarten level, whether the classroom is digital or face to face, building a learning community and establishing norms for communication is important. Many teachers are fans of The First Days of School by Harry K. and Rosemary T. Wong. For digital classrooms—there's an app for that!
Engaging resources for students, mapped to curriculum goals. This is where things can get tricky for teachers. Do engaging resources exist online? Of course they do! Could a teacher find them in a 20-minute planning block before teaching a lesson? Probably not. It takes time for teachers to properly locate and vet freely available digital resources. Bookmark these sites to streamline the search:
Edutopia's OER Roundup
Berkeley Library: Freely available digital resources for research
OER Commons
Teaching students to evaluate resources is also a critical skill. Kathy Schrock's guide to information literacy might be a starting point.
Reflection opportunities and connections. Teaching can be lonely. Student-to-teacher interactions are plentiful, but teacher-to-teacher connection time is limited. Build educator PLNs (Personal Learning Networks) to find others with whom to share and reflect. Teachers can try microblogging on Twitter using education hashtags.
One of the best things about teaching is the opportunity to start fresh each school year. We hope it's the best year yet for you and your students.
Who is A Pass?
A Pass Educational Group, LLC is an organization dedicated to the development of quality educational resources. We partner with publishers, K-12 schools, higher ed institutions, corporations, and other educational stakeholders to create custom quality content. Have questions?
Request Information