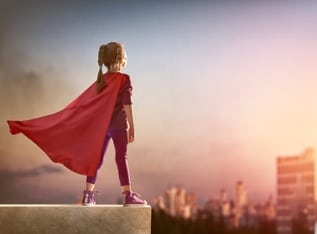 Glamour has published an article titled "President Barack Obama Says, 'This Is What a Feminist Looks Like.'" The article was written by the president, and he states that: "This is an extraordinary time to be a woman. The progress we've made in the past 100 years, 50 years, and, yes, even the past eight years has made life significantly better for my daughters than it was for my grandmothers. And I say that not just as President but also as a feminist."
The article points out that: "We've gone from a job market that basically confined women to a handful of often poorly paid positions to a moment when women not only make up roughly half the workforce but are leading in every sector, from sports to space, from Hollywood to the Supreme Court." Although the president is heartened by the progress that has been made by women in the workforce, he realizes that there is still more that needs to be done. "We need to keep changing the attitude that raises our girls to be demure and our boys to be assertive, that criticizes our daughters for speaking out and our sons for shedding a tear," the president writes.
The article concludes by claiming that: "This fall we enter a historic election. Two hundred and forty years after our nation's founding, and almost a century after women finally won the right to vote, for the first time ever, a woman is a major political party's presidential nominee. No matter your political views, this is a historic moment for America. And it's just one more example of how far women have come on the long journey toward equality."
Read the article here.
Questions for discussion:
"Feminism" means different things to different people. What does it mean to President Obama? What does it mean to you?
How has "living above the store" — as the president puts it in paragraph two of the article — made a difference in his life? Is this important to him? Explain your answer.
The president describes women as "leading in every sector" of employment. What are the names of some of these leaders? Who are the current leaders in employment sectors that are interesting to you?
President Obama has fewer than six months remaining in office. Is the content of his article more meaningful now than it would be if he wrote it after leaving office? Explain why you feel this way.
Glamour is a publication that primarily appeals to a female readership. Why is it important that the president's words appeared here instead of in a newspaper or magazine with a more male-oriented readership? Give reasons to support your answer.
Who is A Pass?
A Pass Educational Group, LLC is an organization dedicated to the development of quality educational resources. We partner with publishers, K-12 schools, higher ed institutions, corporations, and other educational stakeholders to create custom quality content. Have questions?
Request Information