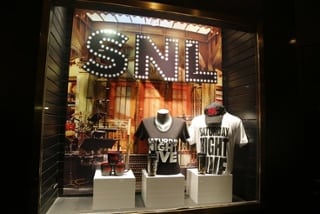 On Saturday, November 13th, the Saturday night after the election, Saturday Night Live began with Kate McKinnon, dressed as Hillary Clinton, playing the piano and singing Leonard Cohen's Hallelujah. For this special blog post, the questions will focus on this event.
Watch a video of McKinnon here.
The lyrics of the song can be found here.
Questions for Discussion:
Why do you think that the producers of Saturday Night Live decided to begin this first show after the election with this song?
What do you think that Hillary Clinton would have thought as she watched McKinnon sing? Why do you think this?
McKinnon sang, "I did my best, it wasn't much, I couldn't feel, so I tried to touch, I've told the truth, I didn't come to fool you. And even though it all went wrong I'll stand before the Lord of Song with nothing on my tongue but Hallelujah."  What does this stanza mean? Do you think its message is important? Why/why not?
What one line from this song speaks most powerfully to you? Why? What does the line mean? Do you think you interpret it the only correct way? Why/why not?
Who is A Pass?
A Pass Educational Group, LLC is an organization dedicated to the development of quality educational resources. We partner with publishers, K-12 schools, higher ed institutions, corporations, and other educational stakeholders to create custom quality content. Have questions?
Request Information