I really enjoyed a recent Edutopia article by Estella Doncouse, "Kindness Matters: Transforming Your Classroom and Creating a Bully-free School." Doncouse provides several specific activities that teachers can implement to cultivate an environment where kindness flourishes.
She says:
Have you noticed that I haven't focused on (or even used) the word "bully"? That's because I believe it's time to shift our paradigm toward creating what we want—kindness—instead of talking about what we don't want. Kindness inspires positivity, opens minds, causes a chain reaction of goodness, and has the power to transform your classroom.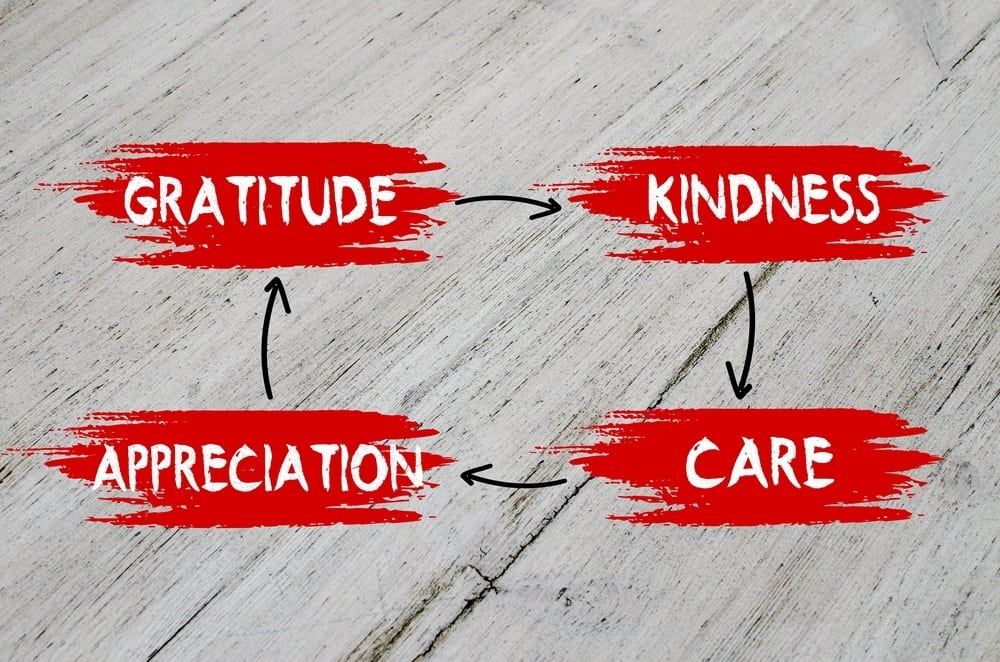 It's important to have conversations around topics like this from a perspective of promoting positive values and also for creating environments that are conducive to learning.
One way to cultivate kindness in the classroom is through mindfulness practices. In an August 2015 article, Lauren Cassani Davis discusses the rising trend of introducing mindfulness practices into the classroom. In the article, she discusses the interaction of mindfulness and the Social and Emotional Learning (SEL) movement.
The mindfulness-in-education movement has a lot in common with, and in many ways complements, SEL, since both aim to teach children how to build self-awareness, effectively handle their emotions, and empathetically manage their relationships. Unlike mindfulness, however, which takes more of an inside-out approach by helping students to slow down, intentionally focus their attention from moment to moment, and build compassion, SEL works from the outside in, teaching children a set of skills like how to mediate a conflict, or how to verbally express and explain their emotions to improve communication. Research shows that SEL programs alone have boosted kids' academic performance, as well as benefitting them socially and emotionally—but many believe mindfulness should also belong in the SEL toolkit.
Davis does an excellent job of digging into the history and potential benefits of mindfulness in schools.
Clearly, improved concentration, cognitive performance, and greater capacity for compassion are helpful during learning. The practices can also be beneficial for educators.
In her paper, Evidence for Mindfulness: Impacts on the Wellbeing and Performance of School Staff, Emeritus Professor Katherine Weare of the Universities of Exeter and Southampton looks at peer-reviewed studies, which demonstrate substantial positive results for school staff, including:
reductions in stress, burnout, and anxiety, including a reduction in days off work and feelings of task and time pressure, improved ability to manage thoughts and behavior, an increase in coping skills, motivation, planning and problem solving, and taking more time to relax
better mental health, including less distress, negative emotion, depression, and anxiety
greater wellbeing, including life satisfaction, self-confidence, self-efficacy, self-compassion, and sense of personal growth
increased kindness and compassion to others, including greater empathy, tolerance, forgiveness, and patience, and less anger and hostility
better physical health, including lower blood pressure, declines in cortisol (a stress hormone), and fewer reported physical health problems
increased cognitive performance, including the ability to pay attention and focus, make decisions, and respond flexibly to challenges
enhanced job performance, including better classroom management and organization, a greater ability to prioritize and see the whole picture, becoming more self-motivated and autonomous, showing greater attunement to students' needs and achieving more supportive relationships with them
Weare goes on to discuss each of these beneficial areas, citing specific studies and results.
For those looking to integrate more kindness and mindfulness into the learning process, here are a few more resources to check out:
Three Ways for Schools to Help Kids Cultivate Kindness
Ripple Kindness Project
Think Kindness
Mindfulness in Schools Project
Who is A Pass?
A Pass Educational Group, LLC is an organization dedicated to the development of quality educational resources. We partner with publishers, K-12 schools, higher ed institutions, corporations, and other educational stakeholders to create custom quality content. Have questions?
Request Information