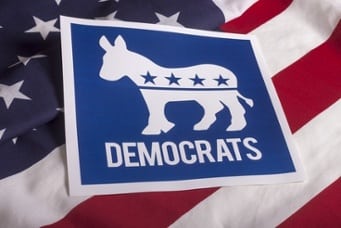 CNN has published an article titled "Clinton's Campaign Manager: Russia Helping Trump." The article states that according to information provided to the Hillary Clinton presidential campaign, the release of almost 20,000 emails from the Democratic National Committee (DNC) by the website WikiLeaks is intended to undermine party unity and boost the presidential campaign of Republican nominee Donald Trump.
The article explains that the DNC's files were hacked by an individual known as "Guccifer 2.0" who may have ties to the Russians, and that Democratic Party opposition research on Trump was also stolen from their servers in mid-June. Russian intelligence-linked cyber attack groups accessed the DNC's servers, as well.
The article points out that Trump's campaign has seized on the accusation as being "absurd" and an indication of how far the Clinton campaign will go to win the election. "I don't know what you're talking about. It is crazy," said Trump's campaign manager, Paul Manafort. A Trump communications adviser has also labeled the accusations as "a joke."
Read the article here.
Questions for discussion:
1.   Is the idea of Russian involvement in the presidential election credible? Why or why not?
2.  Does the burden of proof for these accusations lie with the Clinton campaign or the Trump campaign? What is the reason for your answer?
3.  The Clinton campaign is concerned that the leaked emails will harm their party during its convention. Do you believe this will happen? Explain your answer.
4.  Do you plan to watch any of the Democratic convention on TV? Do you plan to follow any of it online? Which way do you prefer?
5.  The chair of the DNC, Debbie Wasserman Schultz, resigned after the emails were leaked, but she still plans to appear at the convention. Should she do this, or should she stay away instead? Why do you think this way?
Who is A Pass?
A Pass Educational Group, LLC is an organization dedicated to the development of quality educational resources. We partner with publishers, K-12 schools, higher ed institutions, corporations, and other educational stakeholders to create custom quality content. Have questions?
Request Information