Who wants to be told exactly what to do all the time? Can you think of anyone? It stands to reason that not too many adults would enjoy being on a job that offered no opportunity for decision-making. Why should students be subjected to this type of rigid environment for 6-7 hours a day in school? Students tend to learn better when they're given a chance to assume responsibility for their own learning. Student choice and autonomy are key aspects of student-centered learning.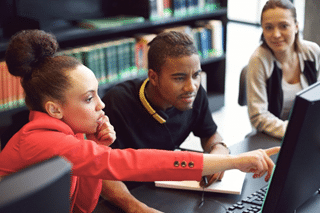 Student-centered learning is less about the teacher talking in the front of the room and more about students and teachers journeying and discovering together. Allowing for student choice is a great way to shift the attention from the teacher's voice to the students' voice. As an educational publisher, you can help. There are many ways to incorporate student choice into the classroom materials and resources that you create.
Here are a few ideas to help you get started:
Encourage brainstorming sessions. Brainstorming provides a platform for students to freely express their ideas and thoughts on a topic. As there are no wrong answers, fear of failure is eliminated as a potential stumbling block. Provide students with brainstorming webs to help them develop and improve their thinking fluency as they move through content matter.
Conduct periodic needs assessments. Doing so is a systematic way of increasing student choice by determining gaps between the current conditions in a school or classroom and the students' desired conditions. What is it that the students would like to see in their coursework? What are their specific needs and wants regarding assignments and the overall instructional design? Finding out this information can help teachers come up with ways to bridge any gaps that exist.
Model think-alouds frequently. When students use think-alouds, they're learning to monitor their own thinking as they read assignments and perform tasks. Students are generating questions to guide their understanding of the subject matter. After modeling, teachers should encourage students to practice the strategy and then provide them with feedback. Teachers can learn a great deal about their students' choices with think-alouds.
Provide project and assignment options. As no two students are exactly alike, all students should be provided multiple options for both absorbing and relaying information. Making sure that students have a choice about the projects and assignments they complete can actually boost creativity and overall motivation. Critical-thinking skills are also enhanced as students are able to address their own strengths and weaknesses.
Allow for student reflection. When students are given the opportunity to reflect on what they've accomplished for the day, they're better able to understand where they stand with the subject matter. Reflecting on mistakes on tests and coursework can also be beneficial for students. They're able to decide how they'll handle any mistakes and how they'll address the issues in the future. With a little guidance, student choice in these areas can be a launching pad for deeper student insight and understanding.
Student input and preferences are such important elements of student-centered learning. Do away with the cookie-cutter recipes for designing classroom lessons, materials, and resources. Include opportunities for students to voice how they think and feel about issues that matter to them. Providing plenty of opportunities for student choice empowers students as they make sense of content in their own unique ways.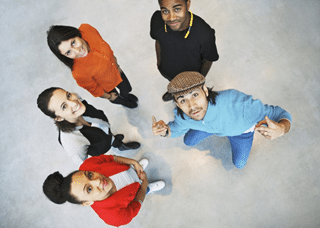 What are some of the ways that you will build student choice into your classroom materials and resources?
Who is A Pass?
A Pass Educational Group, LLC is an organization dedicated to the development of quality educational resources. We partner with publishers, K-12 schools, higher ed institutions, corporations, and other educational stakeholders to create custom quality content. Have questions?
Request Information