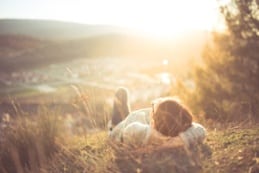 In December, 1998 and January, 1999 the ASCD, a leading association focused on curriculum development, published a journal on spirituality in schools. It contained an article by Charles Suhor entitled, "Spirituality–Letting It Grow in the Classroom," and another by John Montgomery Halford entitled, "Longing for the Sacred in Schools: A Conversation with Nel Noddings." In short, each student has an inner voice that must be empowered and to which the student must learn to listen. Educators frequently talk about helping students learn beyond the classroom walls. However, perhaps we should also talk about helping students learn deep within themselves. Maybe we should help students learn to understand themselves and others at the deepest levels.
While technology helps students visit far-away places from the comfort of their own classrooms, it might impede an inner look at themselves, developing relationships with other people around them, and interacting in meaningful ways with their natural world.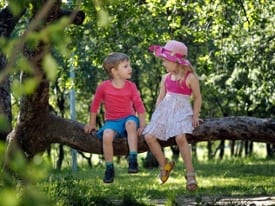 1.   Building trusting relationships

People have an inherent need for interpersonal communication, the truest form which takes place in face-to-face communication. When somebody smiles directly at you or shakes your hand a connection occurs the likes of which cannot be replicated through a computer screen. Body language, an important cue for how another thinks and feels,  cannot be easily observed over a computer screen. Similarly, virtual conversations that take place over a computer screen make it very difficult to maintain eye contact.
Both verbal and visual communication enable people to develop trusting relationships with one another. Most employers espouse the importance of being able to work with other people in the confines of an office setting.  Successful collaboration of this kind requires trust. Of course, people need to learn these skills. For most children, school, perhaps preschool, is the first time that they are expected to co-exist in larger groups of individuals. It takes a lifetime to learn how to effectively interact with other people in face-to-face communication. When developing curricula educators must leave room for face-to-face interactions that enable students to develop these skills.
In 2016, youth and adults do develop trust for "online" friends. However, interacting with somebody on a face-to-face basis is certainly preferred when learning relationship skills, when learning to co-exist with others.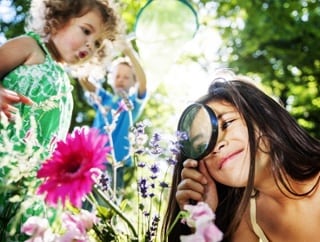 2.  Connecting with nature
Nature can be beautiful and people have been enjoying living in nature since the beginning of human existence. Think of the most beautiful sunset that you have ever seen, or the most beautiful rainbow. The sound of a river and the smell of dawn are meant to be experienced first hand, not through a computer screen.
As a young teacher, I brought my students outside to a secluded spot near the school. We couldn't see anything but the grass and trees surrounding us. I asked my students to write short poems describing what they heard. These middle school students experienced nature first hand, the way it was meant to be experienced.
Through their experiences interacting with nature, students developed a deeper understanding of the world in which they lived and their own inner selves. Through learning activities they learned to be quiet so they could hear the most important voice in the world, their own voice, as it co-existed with the world around them.
Of course, there are many other times when technology is simply not the answer.
When do you think that technology is an inferior learning tool?
Who is A Pass?
A Pass Educational Group, LLC is an organization dedicated to the development of quality educational resources. We partner with publishers, K-12 schools, higher ed institutions, corporations, and other educational stakeholders to create custom quality content. Have questions?
Request Information