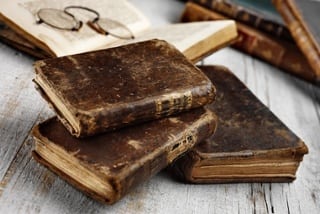 Socials Studies is really an umbrella for various liberal arts studies. The academic disciplines within the field are necessarily interconnected and often overlap. From classical history to sociology, the complexity of the field is considerable. In fact, some of the most diverse intellectual thought exists within the four primary disciplines, and half-dozen minor disciplines, that comprise the Social Studies.
Quite often, people think of history as being synonymous with Social Studies. Part of that acculturation is from people's experiences in school and the rest is a result of the intermingling of terms. Overgeneralizing Social Studies to refer exclusively to history is a pitfall for those in need of a strong Social Studies curriculum writer. Social Studies writers are often experts in not only their own discipline, but also other areas within the field. In the same way a biologist is a scientist who is probably also highly knowledgeable in organic chemistry, so too can a historian have a deep understanding of geography. The key to matching the best curriculum writer to the task is to know whether someone is an expert in a specific discipline or a generalist with breadth of knowledge across the disciplines. A subject matter expert in European history is likely to be proficient in world history as well, but getting to know the individual strengths and experiences of writers is critical to creating high-quality curriculum.
Geography today is far less of a focus than in years past thanks to the standards movement. Memorizing locations on color-coded maps is a remnant of the past. Various trends within the educational world have alternated between lumping geography together with other Social Studies courses or even eliminating it altogether. Every few years there is a predictable resurgence of interest in geography, especially the physical geography of the continents and subcontinents. Much like its cousin, history, geography isn't simply one group of experts. Political geographers study the past and present political boundaries of the world. Physical geographers are experts in the interaction between humanity and Earth's natural features such as mountains, bodies of water, and deserts. It's likely that a cartographer can explain in great detail the maritime boundaries of the United States, but that person's expertise in human geography—now its own Advanced Placement course—may be limited.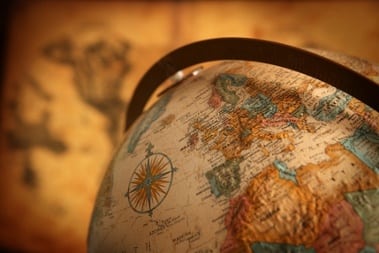 Whereas history is a study of what has happened (and sometimes why), the third of the major disciplines comprising the Social Studies, alternately referred to as government or civics, is a study of people's historical motivations, organization of cultures, and even prognostication about future events. Why is it that the United States has only two major political parties? A historian can trace the parties of Hamilton and Jefferson to today's parties, but experts in government and politics (political scientists) can explain precisely why the parties behave the way they do and what is likely to happen in the future. From elementary-level students watching Schoolhouse Rock videos such as "I'm Just a Bill," to secondary-level students studying the ongoing presidential election, the discipline is rich with content and different strategies to access it.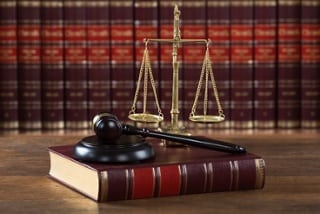 Having historically been part of the political science disciplines, economics has emerged as its own distinct discipline within the Social Studies. Economics takes many shapes in form of curricula. Some locales use "economics" to describe their personal finance courses while others offer more traditional courses, whereby students study the cycles, theories, and mathematics of economics. Economists can write curricula that range from the origin of money systems to theories about how governments and economies should interact. Both macroeconomics and microeconomics stand alone as Advanced Placement courses, and school districts around the U.S. are increasingly promoting basic studies in economics as graduation requirements.
The Social Studies have so many subdisciplines that it's crucial to pair writers with projects where they can best serve the client. Generalists may do a great job in a subdiscipline other than their own, but subject matter experts are better equipped to product high-quality curriculum. All of the disciplines within the field of Social Studies are intricate parts of a broader curriculum, and choosing the best writer for the job can only come from knowing which subject matter expert to hire.
More Blog Posts


Who is A Pass?
A Pass Educational Group, LLC is an organization dedicated to the development of quality educational resources. We partner with publishers, K-12 schools, higher ed institutions, corporations, and other educational stakeholders to create custom quality content. Have questions?
Request Information