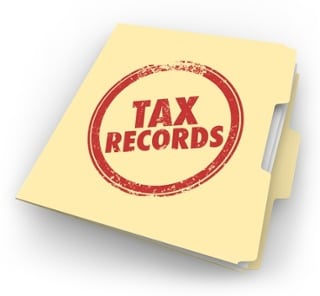 The New York Times has published an article titled "Donald Trump Tax Records Show He Could Have Avoided Taxes For Nearly Two Decades, The Times Found." The article reports on a disclosure of leaked tax returns from 1995 in which the Republican presidential nominee reported a loss of $916 million that year. The article points out that "tax rules especially advantageous to wealthy filers would have allowed Trump to use his . . . loss to cancel out an equivalent amount of taxable income over an 18-year period."
The issue of Trump's tax returns was raised at the first presidential debate because Trump has refused to make them available to the public, citing an ongoing IRS audit. Democratic nominee Hillary Clinton pointed out that Trump was "hiding something" by not releasing his tax returns because she has already released her returns to the public. When Clinton speculated that Trump does not pay federal taxes, Trump did not deny the allegation but claimed that this made him "smart."
The article points out that the Trump campaign did not respond to the comments directly, but issued a statement claiming that "Mr. Trump has paid hundreds of millions of dollars in property taxes, sales and excise taxes, real estate taxes, city taxes, state taxes, employee taxes, and federal taxes." A Trump attorney also threatened legal action against the Times for publishing the tax returns because Trump had not authorized their release.
The tax returns provided to the Times were not Trump's federal tax return but instead were state tax returns from New York, New Jersey, and Connecticut. The returns were authenticated by Trump's tax preparer, and they reveal that Trump understood "the critical role that taxes would play in helping him build wealth. '(Trump) knew we could use the tax code to protect him,' (his accountant) said."
The article is available here.
Questions for discussion:
The losses that Trump reported on his 1995 tax return possibly allowed him to avoid federal taxes until approximately 2010. Would Trump's refusal to pay federal income taxes for this length of time be considered troublesome? Explain why or why not.
Would Trump be justified in taking legal action against the Times for publishing his 1995 state tax returns? Give reasons to support your answer.
The most recent years of Trump's tax returns would include the period after the potential tax benefits for his 1995 losses expired. Does this make his most recent tax returns more relevant than they were before? Explain your way of thinking on this matter.
Should Trump's ongoing refusal to release his tax returns be an issue in this year's presidential campaign? Does the public have a right to see his tax returns before the elections? Explain your reasoning in a short address to be given to your classmates.