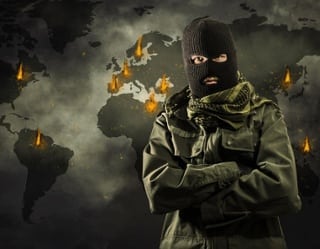 The Washington Post has published an article titled "Mysterious incidents across U.S. raise fears of terrorism; people taken into custody in New York." The article reports that "Authorities are investigating three incidents—explosions in New York and New Jersey and a stabbing attack in Minnesota—that took place within a 12-hour period on Saturday and sowed fears of terrorism." The article also points out that while there are no definitive links between the incidents, law enforcement is trying to determine "exactly what happened and why."
The article states the three incidents were "a bombing that hurt 29 in (New York City), an explosion along the route of a scheduled race in Seaside Park, N.J., and a stabbing that wounded nine in a St. Cloud, Minn., mall." The New York attack led Gov. Andrew Cuomo to call it "the nightmare scenario" and led a law enforcement official to state that the New York and New Jersey bombings "might be connected." The Minnesota attacker, who was shot and killed by an off-duty police officer, has been claimed as "a soldier" connected to the Islamic State, which is also known as ISIL or ISIS.
The attacks were commented upon by the two main presidential candidates. Republican nominee Donald Trump said "It's a terrible thing that's going on in our world, in our country and we are going to get tough and smart and vigilant." Democratic nominee Hillary Clinton said "This should steel our resolve to protect our country and defeat ISIS and other terrorist groups."
The article is available here.
Questions for discussion:
Is terrorism an important issue for voters to consider in the upcoming presidential election? Why or why not?
Does one of the political candidates appear to have an advantage over the other in protecting the nation from terrorist attacks? If so, which candidate is it, and what reasons supporting your choice?
Are the upcoming elections vulnerable to terrorist attacks that could affect the voting process? If so, what can be done to ensure a smooth electoral process?

Should either political candidate use these events to promote their campaign and/or to attack their opponent? Explain why you feel this way.