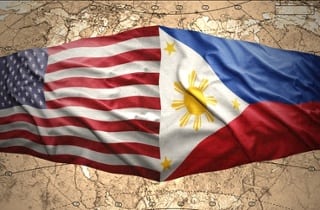 CNN has published an article titled "After cursing Obama, Duterte expresses regret." The article states that President Obama, who is in the region to attend a meeting of leaders in Southeast Asia, had planned to confront Rodrigo Duterte, the Philippine president, over the extrajudicial killing of drug dealers in his country.
Duterte—who became leader of his country in a May 6 electoral landslide—spoke of President Obama in unflattering terms and used a personal insult. "Who does he think he is? I am no American puppet. I am the president of a sovereign country and I am not answerable to anyone except the Filipino people. Son of a bitch, I will swear at you."
In his speech Monday, Duterte also blamed the United States for causing the unrest in his nation. "As a matter of fact, we inherited this problem from the United States," he said. "Why? Because they invaded this country and made us their subjugated people. Everybody has a terrible record of extrajudicial killing. Why make an issue about fighting crime? Look at the human rights of America along that line. The way they treat the migrants there."
The president canceled his planned meeting with Duterte on Tuesday and will instead meet with President Park Geun-hye of South Korea. After the meeting was canceled, Duterte said he regretted making "a personal attack on the US President."
Read the article here.
Questions for discussion:
Is a statement of regret the same thing as an apology? Why or why not?
Should the attempts by President Obama to improve relations with the Philippines continue after this incident? Or should the next president decide where to go from here? Explain why you feel this way.
Does the use of personal insults against a foreign leader disqualify Duterte from representing his nation in international affairs? Give reasons to support your answer.
Did President Obama reply to the personal attack on him appropriately? What would you have done in this situation?