We design invaluable content for instructors for classroom and online use, specially tailored to your course requirements.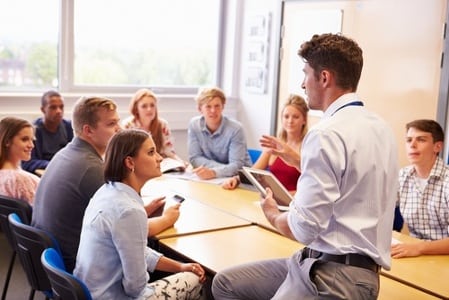 Syllabus Design and Course Objectives
The secret to great course design is targeted learning objectives. A Pass Educational Group recognizes the art and the science of writing meaningful course objectives and learning outcomes. Our instructional designers expertly craft specific, measurable objectives that truly gauge learner performance. We can then help your organization to create assignments, readings, and assessments in alignment with those objectives.
Assessments and Written Exams
Well-written assessments seamlessly measure student mastery of required skills and knowledge. Let our instructional designers and assessment specialists write multiple choice, short answer, or essay questions explicitly mapped to your objectives and curriculum standards. We use several knowledge taxonomies, such as Bloom's and Depth of Knowledge, and can write assessment items at any knowledge level.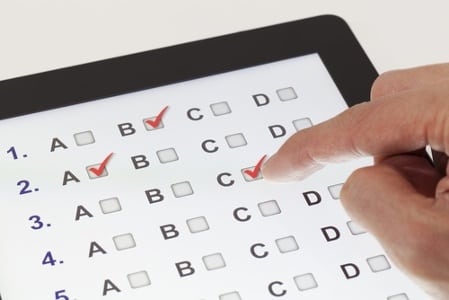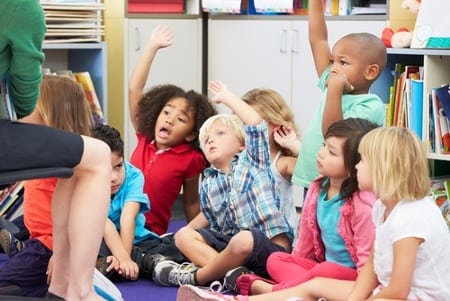 At the heart of any collaborative online course you'll find a discussion forum. Whether the course is entirely asynchronous or has blended components, discussion forums offer the greatest opportunity for learner interaction with each other and with the instructor or facilitator. The right questions can mean the difference between a discussion that dies after two days and one that engages students and encourages critical thinking. Our instructional designers can help you create great questions.
Study Guides and Textbook Aids
Useful textbook supplements reinforce concepts and offer realistic practice opportunities. Whether we build glossaries, flash cards, outlines, problem sets, or links to relevant web resources, our instructional designers can increase learner interaction with, and comprehension of, the textbook and lecture material.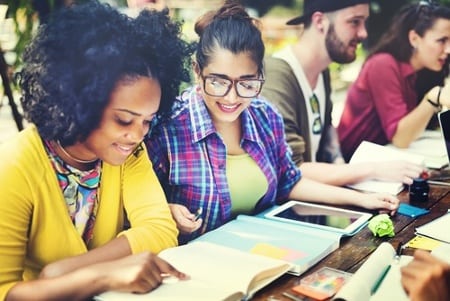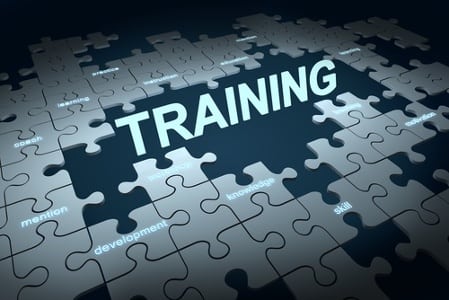 PowerPoint Slides and Lecture Notes
PowerPoint just might be the best old school method to convey content to learners. Whether summarizing a textbook chapter, creating a series of video lectures, or pulling together information on a topic from multiple sources, our instructional designers draw learner attention to key concepts and important processes using PowerPoint. If you use an authoring tool like Articulate Presenter, Articulate Storyline or Adobe Captivate, we can create PowerPoint-based e-learning screens for import into your tool.
Online Content and Course Tools
Sound instructional design considers audience, objectives, and strategies. Our successful online tutorials and courses start with a foundation of outlining learning objectives, learner practice opportunities, supportive resources, and assessment strategies. Only then do we examine potential delivery technologies or determine how the content can fit your specific technology needs. We work with multiple learning management systems and can storyboard HTML screens or Flash interactives.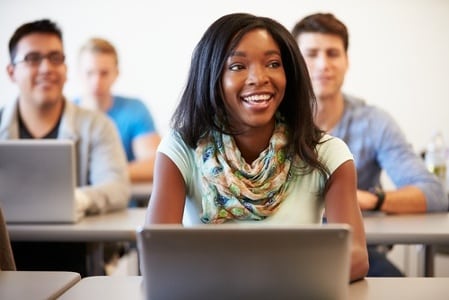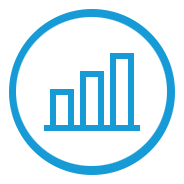 We develop many types of assessment questions, including multiple choice, true/false, constructed response […]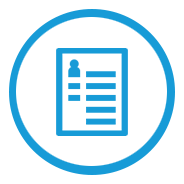 We can develop curriculum in any subject area. If we do not have the appropriate resources in house, we have the  […]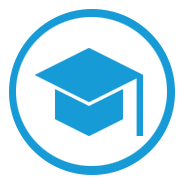 We provide complete course solutions, from course design, to content creation, to production and implementation.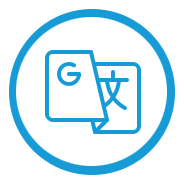 We have deep experience editing client content and resources, this includes developmental editing, copy editing, fact checking […]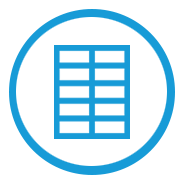 We believe that teachers should spend their time teaching, not curating excellent resources that somebody else could […]